5 Questions
5 Questions for Carpet Expert: Meg Coulter
Carpet merchant, Meg Coulter, tells us the ins and outs of the weaving world and why Lapchi carpets are changing the industry. She's the go-to girl to help plan, design, and finesse your dream carpet.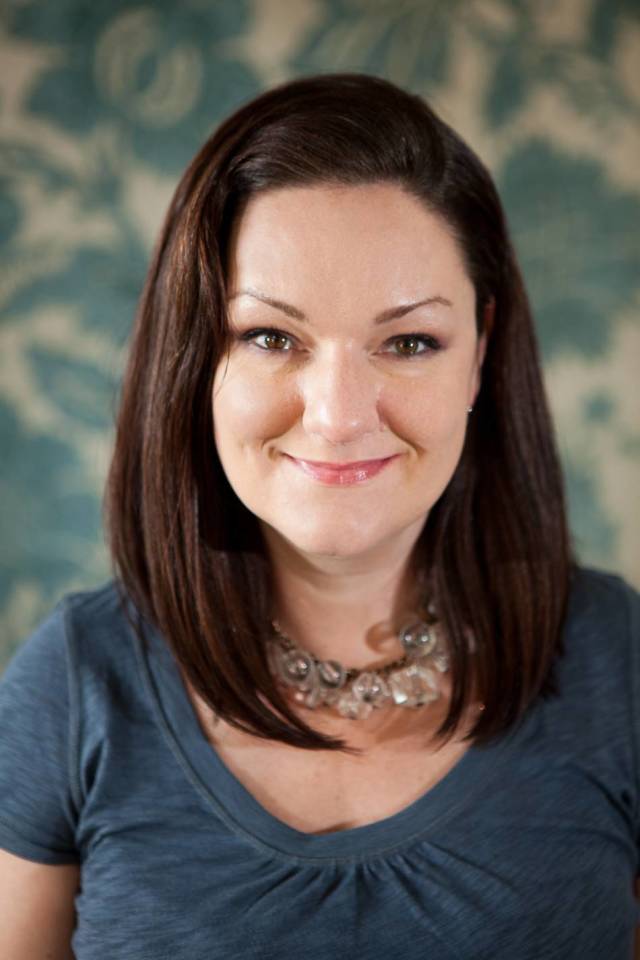 Meg Coulter, who manages the newly opened carpet atelier, Lapchi has been immersed in the Northwest interior design scene for 25 years. She recalls, "The retail market expanded greatly in Portland with all the interior shops in The Pearl." At Lapchi, Coulter can show off her taste and her experience, guiding what she calls the "end user" (what we call the customer) how to choose the right carpet for their home, whether custom or not. Also, about 75% of her business is dealing with the inside scene of interior designers and architects.*
Lapchi, committed to ending child labor in the carpet industry, works with Goodweave, an organization that oversees labor laws, factories, and helping educate the children of families that work in the textile industry in Nepal and South Asia. Lapchi carpets come in a range of styles, made from the best Tibetan wools and Chinese silks, and made completely by hand, thereby avoiding any by-product chemicals. The interior world is taking a deeper sustainable look at carpet production and what you actually get for that chunk of change, so to speak. The carpets, custom or not, and depending on the silk and knot count, start at about $5000 for the retail customer.*
Recently, I asked Meg to share some inside carpet info with AT HOME.
TG: Describe Lapchi carpets with three adjectives:
MC:* Social Responsibility, Enduring, Beauty.
TG: What makes Lapchi so unique in the giant world of carpet manufacturers?
MC: Their seamless capability to do any kind of custom project with great ease, strong visuals, and success. Lapchi is a socially responsible choice, with their support of fair trade for the weavers and schools for the weavers' children. Of course, Lapchi is also a green product. Every part of the process is done by hand-ensuring the strongest, most resilient wool that withstands day to day traffic without having to use chemicals for cleaning.
TG: Your collections range from Asian to Modern to Florals. How do you guide the individual into choosing what is right for their home and their taste?
MC: I always love to see the end user's home first, so I can see what color the floor is, see their art and furniture collection, and explore size options. If I am not able to see the space first, I watch their face as I show them things and wait for a passionate response. The piece they are looking for is either a surface that brings all the elements together, or an object that makes a statement…it's like shopping for art. I encourage people to try some of their choices in the home first. With our samples or full size pieces, it becomes clear, very quickly, what works in the space and what doesn't. I usually like to be there to explain why it does or does not work.
TG: What is your recent favorite Lapchi design and why?
MC: Mosaic Steel is my favorite right now because the pattern is intricate, yet subtle, and complex in its tone on wool and silk, making it a classic. I love it on its own but it would look perfect in my living room with my dark floors and silver silk chairs.
TG: Is the carpet industry thriving despite the economy?
MC: There will always be a place for quality and beauty. Those that cut corners in the economic downturn are now having to replace those temporary pieces, due to lack of quality. To do it right once is always the preference.
Lapchi, LLC
M O D E R N C A R P E T C U L T U R E
2100 SE 10th Ave.
Portland, OR 97214
t 503.239.0080
f 503.238.0892
c 503.890.2661
www.lapchi.com