Made in PDX
New Local Ceramic Tile
Swirls, swishes, and psychedelic colors and patterns mark the cool lines and retro-modern vibe of these tiles by new Portland company Clayhaus Ceramics.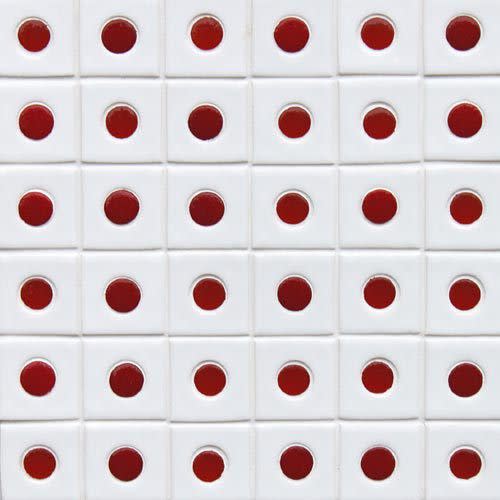 There's no need anymore to get plain white crackle tile for your backsplash or bathroom when there are so many swanky options out there to choose from instead. Now, Jason and Megan Coleman, a husband and wife team with roots in the tile industry just opened their own Portland place called Clayhaus Ceramics. Inspired by that great midcentury modern school of design and crafts, the Bauhaus, the tiles are all tactile and dynamic, and all carefully handmade.
The husband comes from a ceramics background; his parents are noted ceramicists Tom and Elaine Coleman and he himself worked at another local company, Pratt & Larson before striking out on his own. So* he knows the aesthetic and ideas well*, bringing to the trade his own unique modern tastes.
As an additional local plus? The company's studio and production facility are run entirely on renewable energy, and crackle glazes are made with 50% post-consumer recycled bottle glass. And everything's lead-free (sadly, not always the case at other places)—which is nice when your kids are splashing in their baths.
Call them at 503-928-3076 to place an order, custom or not, or check out their website for more information and images.