Mudroom
Plantwise: Frost Fever
Season's change and a chilly wind is bound to blow. Plant those bulbs and cover your tomatoes.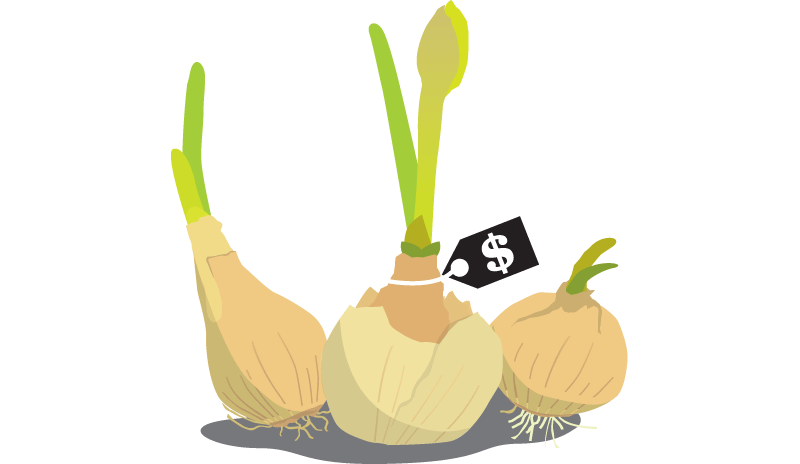 PLANT IT The local average first-frost date is Oct 18. Top priority before cold strikes: check houseplants for insects, and bring them inside. If you're considering turning lawn into a garden next season, use sheet mulch to smother grass and weeds and build up the soil. (See our gardening blog,portlandmonthlymag.com/plantwise, for a how-to.) And with flower bulb–planting season nigh, buy tulips and narcissus early for best selection. Autumn is also a fine time to plant and transplant cold-hardy trees, shrubs, vines, and perennials—winter rains support root growth. Still have tomatoes on the vine? Cover the plants with frost cloth or clip off trusses and individual fruit with stem attached, even if they're green, to ripen indoors. Keep in a cool, dry place, and check often, discarding any rotting fruit.
SEE & DO It's apple (and pear, Asian pear, and quince) season — the best time of the year to taste and decide which varieties to grow. Sample as many as possible at the Portland Nursery's annual Apple Tasting Oct 14-16 and Oct 21-23 (5050 SE Stark St, 503-231-5050). Enjoy free tastings of dozens of varieties, purchase bulk fruit, and pick out trees to plant in your garden. Prefer to pluck your own? Visit local orchards (tricountyfarm.org) and enjoy autumnal sun and migrating birds overhead.