Desirables
Loving the Loot
The NW 19th Avenue shop is a welcome addition to Portland's new design and décor row.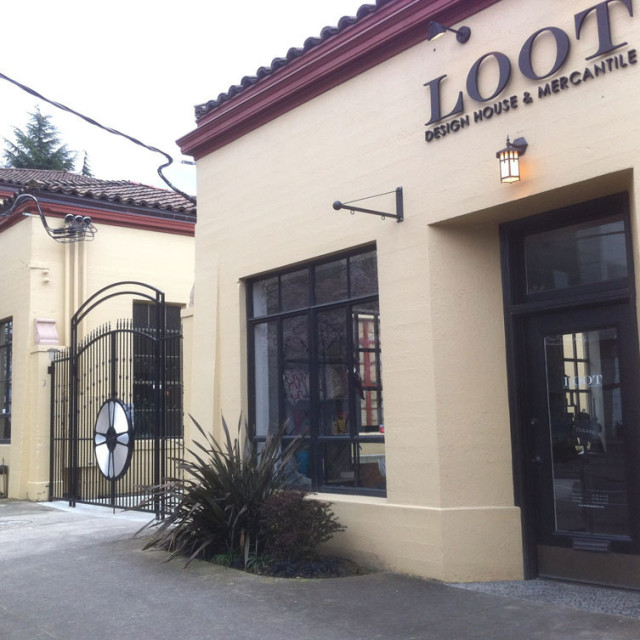 A vibrant city is a city full of change. Not overnight revolution or reinvention, but ever-present, ongoing evolution. Portland has been lucky enough to be such a place in recent decades, and a recent result of this enviable status is that a new home design and décor row seems to be shaping up on NW 19th.
Displaying the principles of good retail and urban design planning – which include such complicated concepts as "like attracts like" and "the more the merrier" – the stretch of NW 19th from Vaughn to Lovejoy is reaching a critical mass of design-oriented shops. The stores on that street help tie the well-established NW 21st and NW 23rd shopping districts with the Pearl District. They also extend the horizons of where the walking window-shopper may be willing to roam.
A new resident to the burgeoning design district is Loot, a "Design House & Mercantile" owned and operated by interior designer Julie Pierce. She's a Portland State architecture grad who's been wanting to open a retail shop showcasing her "playfully sophisticated" style for a while now. When the beautiful space at 925 NW 19th came up, she jumped on it.
The newly restored 1931 building has the elegant feel of early Hollywood (and I don't mean the Hollywood District in NE Portland, no offense to that historic neighborhood). In fact, the sand-colored, red-tile-roofed building in a previous life housed film industry offices and archives. The building is not yet fully leased, and contractor Terra Firma is still doing some construction. But Loot's current neighbors include Filling Spaces and, around the corner on Lovejoy, Maughan Design.
The retail and real estate principles of "location location location" are working in Loot's favor; Pierce has noticed a number of customers dropping in and mentioning they've just left Bedford Brown. That venerable design shop and nursery a few blocks north on Vaughn Street is what is called the "anchor" in planning and real estate circles (which in Portland means the entire citizenry!).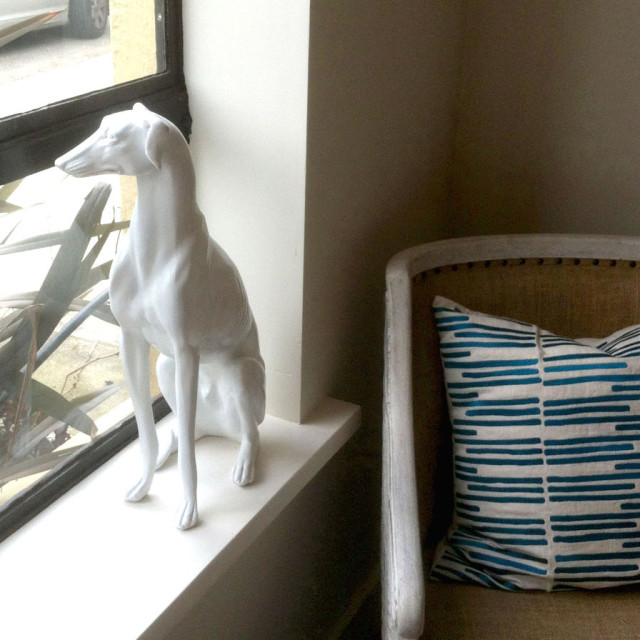 In this case, we are lucky that the misguided urban transportation pattern of the "couplet" (so favored by our current mayor and his transportation department) is not screwing it all up. Because it's no coincidence that Loot is being discovered by people driving from Bedford Brown: the venerable firm is a well-known destination on the northeast edge of the neighborhood.
If Loot were located on the northbound street of the 18th/19th "couplet," chances are that people might notice the shop but would probably not stop; they'd be wanting to get to their destination before wandering off track. That being said, it's also good retail and city planning that the 925 building is on the Streetcar route, that the street is small scaled and pleasant to walk along, and that there is on-street parking.
We'll wander inside Loot and the other nearby shops in an upcoming column, when we have more time to see what delights they bring to the neighborhood.
Loot Design House & Mercantile
925 NW 19th Avenue #A
Portland, OR 97209
M-F 10.30-6pm
Sat – 11-4.30
Sun – by appointment