Desirables
Filling Spaces with Color
Immerse yourself in a new shop that is a beautiful melange of colors, textures and patterns.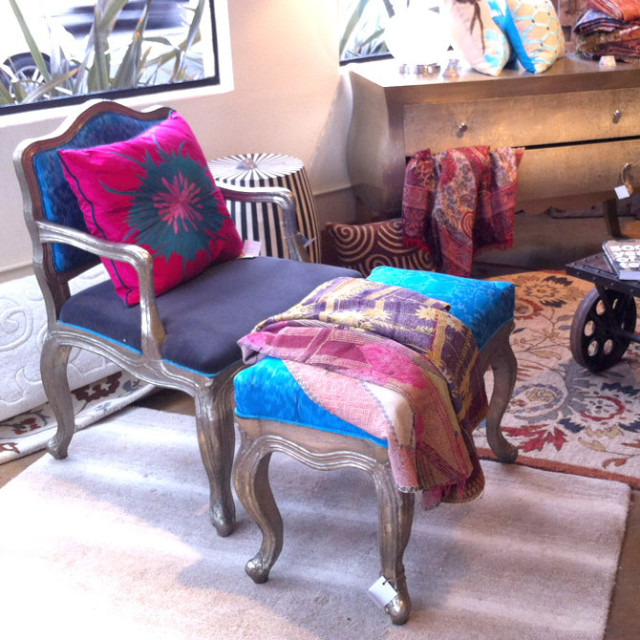 Deepali Kalia knows color. She also knows texture, pattern, thread, and weave. Raised in Dehradun, India, she was born into a family whose business was fabric. Describing the clan, she says "we eat fabric, we talk fabric." Even now, she seems to breathe fabric.
Tracing back to her grandfather's generation, her family owned mills and looms with which they made fabric – first just silk, then cotton and linen as well. Though her father missed out on the family business (being the oldest child, he dutifully went on to higher education and became a scientist), her uncles took over. And since the extended family lived together under one roof, the fabric-making genes took firm root in young Deepali.
Now, she's expanded her textiles and design business, called Filling Spaces, from a small, shared spot in the Pearl to the newly restored Film Exchange Building on NW Lovejoy and 19th Avenue (profiled last week when we visited Loot). The corner location in the 1930 building is an airy mix featuring her own pillows, drapery and bedding designs plus one of a kind furniture pieces imported from India.
Color and texture overflow pleasantly from shelves of sample fabrics and threads of silk, cotton and linen. Kalia sketches up her designs and emails them to her relatives at the factory in India. Since they're family, she says, "they can never say no to me," even if she wants only small runs of a pattern to be made. Items are available custom, semi-custom or ready-made.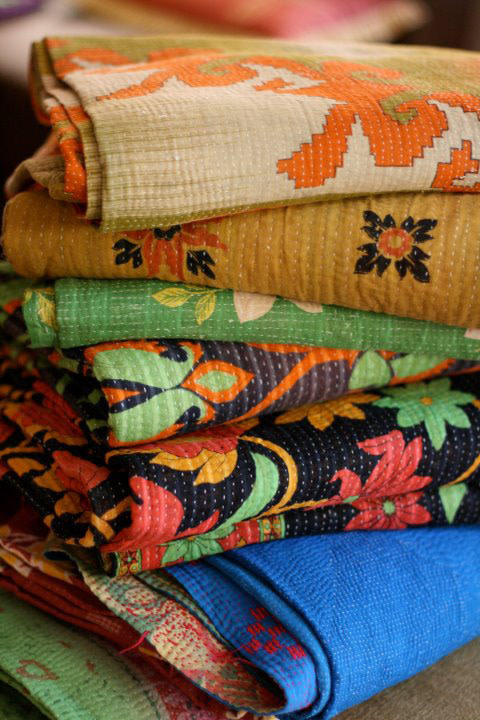 The success of Filling Spaces didn't come overnight. As a 24-year-old fashion design school graduate, she moved to Portland ten years ago for her arranged marriage (as she tells it, she's a traditional gal). She thought she'd "die of boredom" if she didn't find something to do, but luckily her fabric genes kicked in, and her husband has been a supportive backer throughout the journey.
She began taking courses in interior design at Portland Community College, then started her business literally out of her garage in Hillsboro with a "suitcase full of samples." Now she has a nationwide clientele for her work, via the internet; her "Hello Beautiful" pillow is an especially big seller.
A sister of Kalia's has stayed in India; "much younger" than Deepali and less traditional, she has a "love marriage." That sister has started a company called Opulence, designing her own textiles and furniture for the hot Indian hotel industry. Kalia is carrying some of the furniture in her shop.
It will be interesting to see how Filling Spaces evolves, as the family affair continues and Deepali Kalia's roots grow deeper in both Portland and India. For now, it's a great spot to drop in and pick out some new family heirlooms for your own clan.
Filling Spaces
935 NW 19th Avenue
Portland, OR 97209
503.222.2028