Mudroom
Hot-Rod Hybrid
Forget puny econo-size electric cars. Portland's latest hybrid is sex on wheels.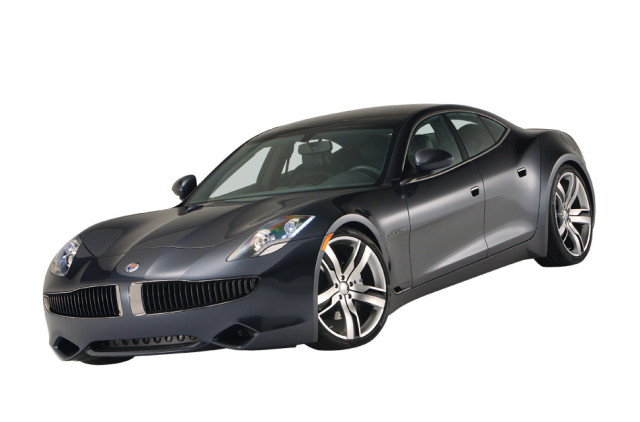 Portland claims the most hybrid-car owners in the country, but odds are that nobody's plugged in a ride quite like the 2010 Fisker Karma. Set to arrive this winter at Ron Tonkin's Northeast Portland Gran Turismo dealership (one of only thirty-two Fisker dealers in the country), the Karma is a roadster both Steve McQueen and Al Gore would kill for: a sleek, wide-bodied street-eater that hits 60 miles per hour in just under six seconds and gets 100 miles per gallon. And its interiors are every bit as green as its engine. One inconvenient truth: the Karma costs $87,900. Here's a look at what's behind the price.
MOTOR: The Karma's 200- kilowatt lithium-ion battery powers twin 202-horsepower electric motors capable of traveling, sans emissions, up to fifty miles on one charge. Pretty handy, considering the average commute in Portland is only nine miles. And the Karma can haul you from downtown to the California border (three hundred miles) without a single refill. For more vroom, drivers can activate a peppy two-liter gas turbo-charged engine and reach speeds up to 125 mph.
ROOF: What, no sunroof? Well, consider this: the Karma's dome actually harnesses the sun. The roof is equipped with the largest continuous curved glass solar panel used in the auto industry, and the car's air-conditioning system can run entirely off the juice generated by this panel.
TRIM: Don't blame Fisker for those unsightly Coast Range clear-cuts. The dark wood trim on the Karma's dash is made solely from trees that fell naturally, were salvaged from Southern California wildfires, or were dredged from Lake Michigan.
INTERIOR: If happy cows make great milk, wait till you feel what they do for your behind. Fisker's "Happy Cow" policy means the tanned hides used for the leather seats are made from free-range bovines. Plus, these grass-fed cows are allowed to grow to full maturity, which means Fisker has about 85 percent more hide to use. So, fewer animals had to die to cushion your derriêre. Still feel guilty? Upgrade to the EcoChic package, which includes plant-based cloth seats.
Find even more ways to Go Green