Article
Pimp My Ride
A team of gearheads unlocks your car's hidden potential.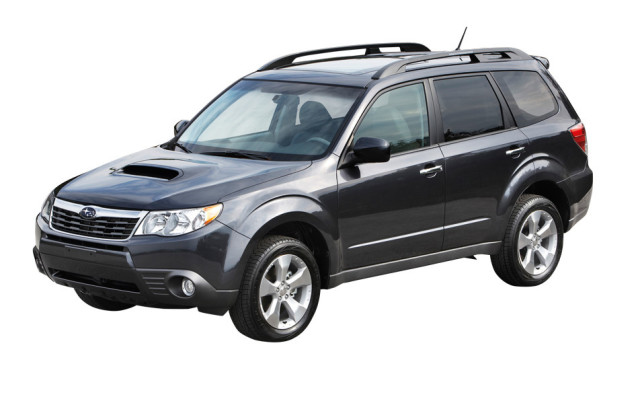 HERE IN PORTLAND, Subarus might be as ubiquitous as Gore-Tex raincoats and double lattes. But don't assume that they all perform the same. Especially those that have spent time inside the garage at Cobb Tuning Surgeline.
Since opening its Tigard-based shop in 2008, Cobb, which specializes in revving up Subarus but works on other brands too, has earned a spot on the speed dial of racing teams such as Oregon-based Primitive Racing and All Wheels Driven Racing. Both squads rely on tricked-out Subarus to compete in national auto rallies like the US Touring Car Championship.
Cobb is famous for its AccessPort, a unique device that allows for high caliber tune-ups and custom dynamometer testing—basically, a physical for your car. The crew of Fast & Furious recently used the gizmo for the film's Subaru.
But Cobb's handiwork isn't just for adrenaline junkies. Here's a breakdown of what the shop can do for your ride.
PERFORMANCE
Here's the geekspeak spiel: by reprogramming the engine's computer, AccessPort software enables the variable camshaft, electronic throttle, and boost-control command parameters to perform more efficiently and to regulate power delivery and fuel use. On the ground, that means the car has a smoother ride and can zip from 0 to 100 mph up to two seconds faster.
SECURITY
Forget the Club. The AccessPort bodyguards your ride, too. When the device is set to the Security/Anti-Theft map, the car won't start unless AccessPort is plugged in. (Like an iPod, you can unhook it and remove it from the car.) Another anti-theft measure limits the car's rpm—meaning any joyrides will go s-l-o-w.
THE ACCESSPORT
Attached beneath the dash, this $695 GPS-sized doodad upgrades the car's engine computer (which controls everything from horsepower to gas mileage) by changing the generic manufacturer's settings to something more worthy of a Knight Rider episode. An LCD screen displays a bundle of preloaded programs, called "maps," that let drivers keep tabs on performance measures like fuel economy and horsepower.
GAS MILEAGE
There are more than 30 gasoline blends used across the country, so car engines are programmed to a generic setting that may not burn fuels with varying amounts of ethanol as efficiently as possible. The team at Cobb specifically recalibrates an engine to use Portland's ethanol-heavy gas, a fix that can increase a car's efficiency by up to 8 miles per gallon, even when traffic is stop-and-go.