Guv Watch
Old Dems, New Tricks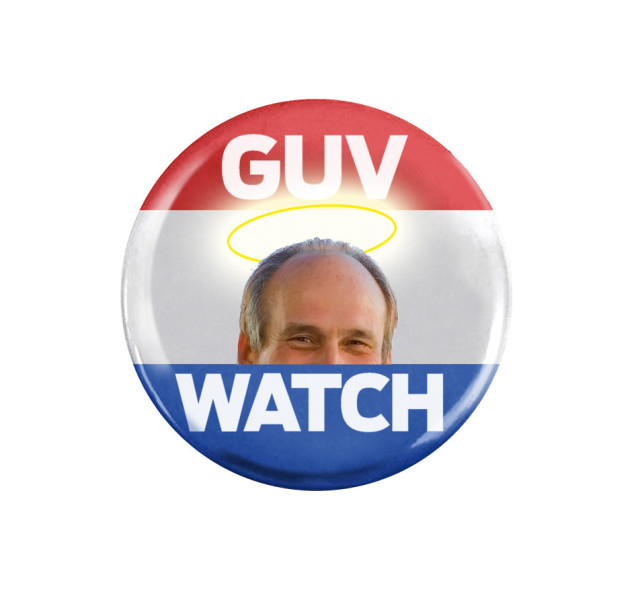 With Oregon Republicans still waiting for a savior in the gubernatorial race, the only thing standing in the way of John Kitzhaber's quest for FDR status is the campaign of Segway-riding fellow Democrat Bill Bradbury. "Bill's a very formidable candidate," Kitzhaber says of his longtime friend.
Aw-shucks-manship aside, Kitz hasn't run a race in over a decade. "It's a different electorate," says Mark Bunster of the progressive blog Loaded Orygun. In 2008 alone, Oregon gained 98,500 new registered Democrats, roughly 63 percent of whom were between the ages of 18 and 34. "People who last voted for Kitzhaber would have had to live here 11 years ago, and that cuts out a fair number of people," Bunster says. "He's a blank slate for younger Democrats, for whom the environment is one of the most important concerns."
Yet as 2009 closed, the 62-year-old was showing plenty of youthful spunk, crushing Bradbury 9,375 to 2,310 in Facebook friends and 976 to 373 in Twitter followers. A $1,000 campaign donation from Pearl Jam guitarist Stone Gossard hasn't hurt, either. Of course, while Kitz trounced Bradbury 17 to 1 in $10,000-and-above campaign donations (among them was cash from barbecue-sauce magnate Junki Yoshida, Al Jubitz, the Confederated Tribes of the Grand Ronde, and several PACS), Bradbury trumped Kitz in sheer number of donors, many with deep enviro cred, like Ecotrust's Spencer Beebe and Bettina von Hagen and Zipcar's Portland general manager, Bill Scott.
Kitzhaber might be particularly wary of one of his opponent's largest single donors: Neale Donald Walsch, a man who turned his supposed powwows with his maker into the New York Times best-selling series Conversations with God.
If all else fails, heaven may help Bill Bradbury.