Mudroom
Five Questions for Isabella Rossellini
The actor-director-model-businesswoman visits Portland to discuss her career, her new Discovery Channel special, and bedbug love (maybe).
YOU ARE COMING FOR AN "AN EVENING WITH ISABELLA ROSSELLINI." SOUNDS ENTICING. WHAT DOES IT MEAN? "Lecture" sounds intimidating, but I talk about aspects of my career that are particularly interesting to women. I talk about how a career evolves—for women, some careers close with age, so what do you do? I talk about moving from modeling into acting, into directing and other businesses. And, of course, I talk about cinema.
YOU HAVE A VERY BUSY LIFE. WHY ADD PUBLIC SPEAKING? I was doing 600 or 700 interviews a year—two, three, four a day, and the topic could be anything. Maybe Green Porno, my short films about animal reproduction. Maybe Blue Velvet. I could not manage it all. So I asked my agent, listen, is there some way we can funnel this demand? And I am wary of the press. Controversy is the winning formula. I find my audiences are not interested in controversy. They are interested in a woman's experiences and career. 
IN THE GREEN PORNO SERIES, YOU PORTRAY ANIMALS' STRANGE SEXUAL PRACTICES WHIMSICALLY, BUT ACCURATELY. HOW DID AN ICON OF COSMOPOLITAN SOPHISTICATION END UP ACTING OUT BEDBUG SEX? I am fascinated with animals—always watching these documentaries about the shark, or whatever. But they are always based on the spectacular image, and I think animals are also very funny and amusing. If I had to describe my ideal reaction, it would be for someone to laugh, but then say, "Oh, I didn't know that about the bedbug."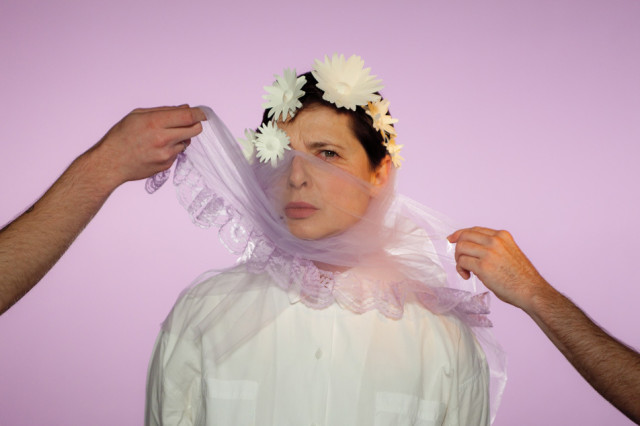 YOU EVEN TAKE BIOLOGY CLASSES AT NYU TO PREPARE. WHY WORK SO HARD? Learning new things is my greatest satisfaction, so I have made that the driving focus of my career. Other people have a different focus. I don't really know much about how to invest money in clever ways, for example, so I'd let someone else talk about that.When I was young, I had this snobby attitude: I don't want to be a model, I want to be an artist. But I had an older and wiser agent who said, "Isabella, you can become financially independent. Make money, and then you take it from there." And as it proved, I was so wrong—modeling was infinitely fascinating and challenging and gave me an opportunity to learn about an entire industry.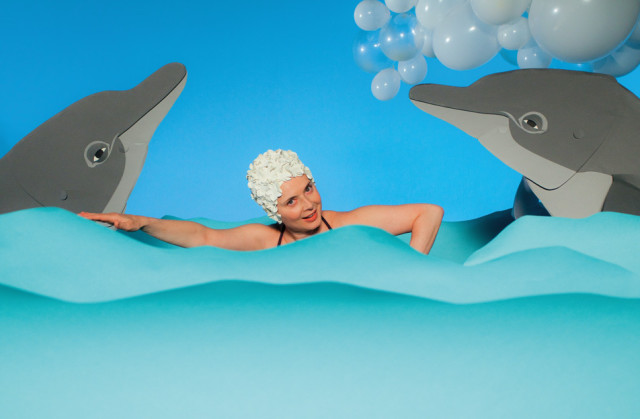 IN YOUR NEW TV SPECIAL, ANIMALS DISTRACT ME, YOU PLAY YOURSELF. WHAT'S THE STORY? It's a day in my urban life, but I am surrounded by animals, whether it's my own dog or a bug in the air. And they distract me, because they make me think about consciousness and evolution. I have a dialogue with Darwin—I play myself and Darwin—about how a dog can possibly come from a wolf. I talk about fashion with André Leon Talley from Vogue, but at a certain point we see the conversation from my dog's point of view. Suddenly we are speaking gibberish, but the dog can hear our stomachs growling. It says there are other ways of seeing the world.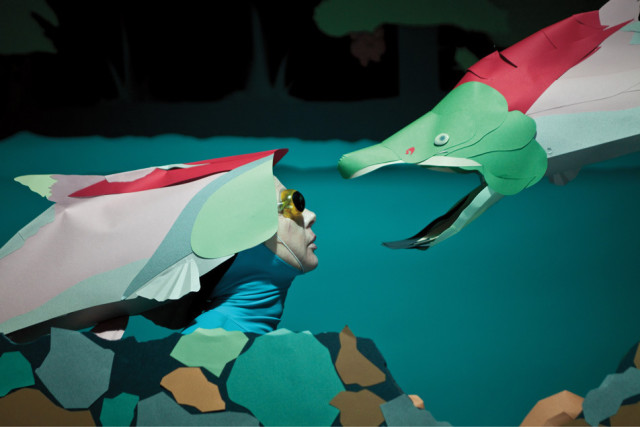 Isabella Rossellini appears at 6:30 p.m. April 6 at First Congregational Church, 1126 SW Park Ave. $65. See voicesinc.com. Animals Distract Me airs on the Discovery Channel's Planet Green on April 22.