Mudroom
Army of Ones
Self-help star Chris Guillebeau brings his nation of nonconformist disciples to Portland.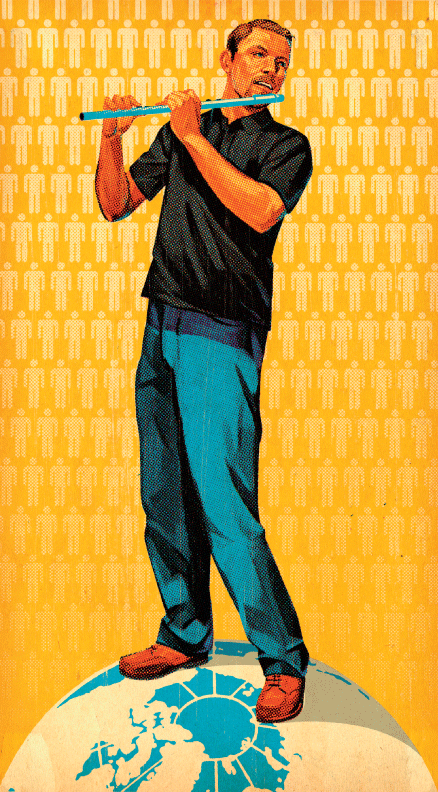 CHRIS GUILLEBEAU hardly looks like a man bent on world domination. Clean-cut, slightly nerdy, excellent eye contact—he comes across more "high school math teacher" than "James Bond villain."
All the same, the 33-year-old author of The Art of Non-Conformity, a hit self-help book, definitely believes he's on a mission "to help people live unconventional lives . . . and change the world." In his own case, that meant skipping a "normal" career to start multiple businesses and trot the globe. Guillebeau plans to visit every country by the time he's 35; he's well on his way.
But in his vision, there are many ways to defeat society's limits. "Nonconformity is a broad concept," Guillebeau says. "I want to spotlight people pursuing a big dream while also making the world a better place." Or, as his book's subtitle promises: Set Your Own Rules, Live the Life You Want, and Change the World.
This month, Guillebeau gathers fans— what he calls a "small army"—for a "World Domination Summit." Sold out five months ago, the summit (June 4–5 at the Portland Art Museum) will bring 500 registrants from places like Edinburgh, Berlin, and Bangkok, each paying $297 to hear Guillebeau's chosen lineup of writers, designers, finance gurus, and artists speak on subjects like escaping dead-end jobs and maintaining minimalist lifestyles. There's even a Twitter feed for people who couldn't get tickets but plan to come to Portland anyway.
It's no surprise to find a nonconformist conclave here. Straitlaced business leaders love to complain that we're launching a thousand bike-frame builders rather than creating the next Intel. Guillebeau himself moved from Seattle last year for classic fuzzy-logic reasons. "My wife and I just realized Portland is even more awesome," he says.
But far from being a bohemian drifter, Guillebeau enjoys enviable success. His book, published last September, has sold an estimated 50,000 copies, and he has 58,000 followers on Twitter. Gretchen Rubin, the best-selling author of The Happiness Project, calls him "the Indiana Jones of career experts."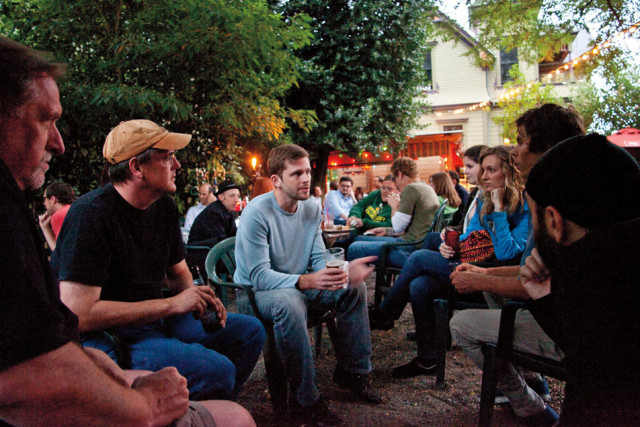 Guillebeau transformed himself from an understimulated high school dropout into a small sensation with hard work and flair. His hustle transformed his personal blog into a platform for selling his emphatic action-prose (his first hit was a "manifesto") directly to readers—which, in turn, led to a book deal with Penguin. "Chris is one of the most industrious people I've ever known," says the influential money blogger J. D. Roth. "He takes action."
Guillebeau's tips range from obvious to intriguing: Say no to busywork. Shed obligations. (There's an amusing idea about telling your boss you don't do "irrelevant" meetings.) More profoundly, he insists that charity and service are key elements of fulfillment. On his recent book tour he raised more than $90,000 for African clean-water efforts.
Something about this message captures the spirit of the times. When Guillebeau read at Powell's in December, the jam-packed room pulsed like a revival meeting, and a fan Guillebeau called to the front visibly trembled. Perhaps, in an era defined by high unemployment, when the hulks of failed ideas dot the city's landscape (Park Avenue West, anyone?), Guillebeau's damn-the-torpedoes message—you didn't need that steady job, anyway—sounds more practical than aspirational.
Guillebeau may seem a perfect fit in a city where spending six dollars for a pint is considered a privilege, not a burden. Ironically, however, Guillebeau finds Portland's attitude about money puzzling. (With a mix of outrage and bafflement, he recounts overhearing a conversation at the Detour Café about the "slow money movement.")
"After I earned enough that I could go out for lunch whenever I wanted," he says, "I felt much happier."
Maybe this guy is just what Portland needs.