Mudroom
Hot Wheel
A local inventor hopes his one-wheeled motorcycle will revolutionize transportation.
Inventor Chris Hoffmann's brainchild looks a little like a motorcycle that's undergone an amputation. The machine stands about hip-high, with a single bulky wheel beneath a stubby seat and handlebars. This "micro-cycle" is the sole prototype of a product Hoffmann hopes will help his Vancouver, Washington, start-up, Ryno Motors, change urban transportation.
The micro-cycle began with a suggestion from Hoffmann's 13-year-old daughter, after she saw something similar in a video game. Now, a year later, the 54-year-old Hoffmann is talking up his creation to an eager media—a Belgian environmental magazine, the Seattle Times auto section, British and German TV. Last winter, representatives of a small Chinese manufacturer rerouted their trip home from JFK through PDX, met Hoffmann in the airport parking lot for a test drive, and struck a development agreement over beers before boarding the flight home.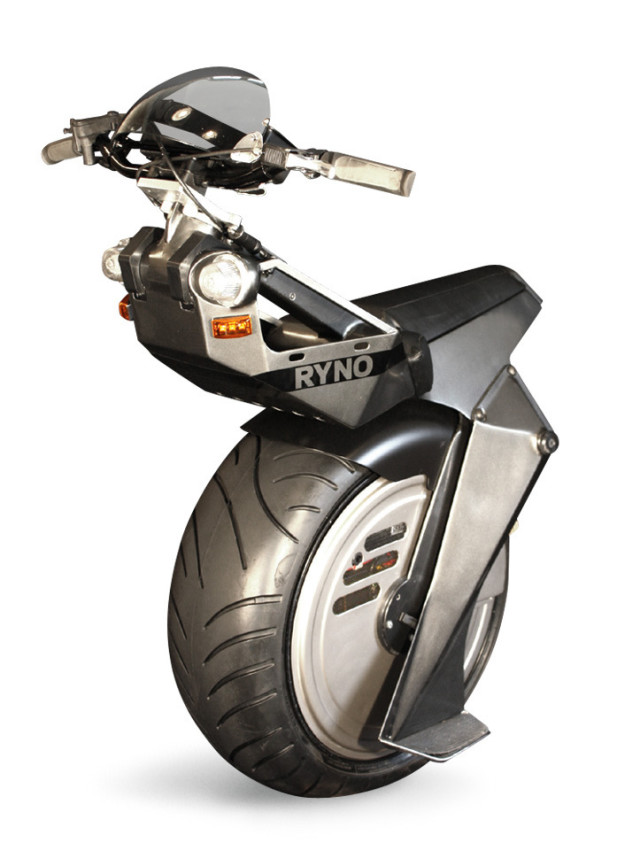 To Hoffmann, such interest is a sure sign that he has, ahem, reinvented the wheel. His ride can hit 20 miles per hour, with a range of up to 30 miles per charge and a sneaky dexterity unknown on clunky two- and four-wheel vehicles. "I've ridden it right onto the MAX," Hoffmann says. "What can you build that fits through the cracks of our existing infrastructure? This is small, strong, and has personality."
Once mounted, the micro-cycle feels stable side to side, with a Segway-like self-balancing mechanism. To accelerate, a rider must bear down and lean forward; to stop, the hand brake merely tilts you back into an upright position and you put your feet down. Hoffmann says that the production model will feature more robust brakes.
After a few trial runs with Hoffmann running alongside, this novice rider did start to get the hang of the thing—and the micro-cycle's creator was pure enthusiasm. "We are at the tail end of figuring out what it can and can't do," says Hoffmann. "Now we just need the right partners."