Mudroom
Education Equation
With a bold school revival plan, Portland experiments for the whole state.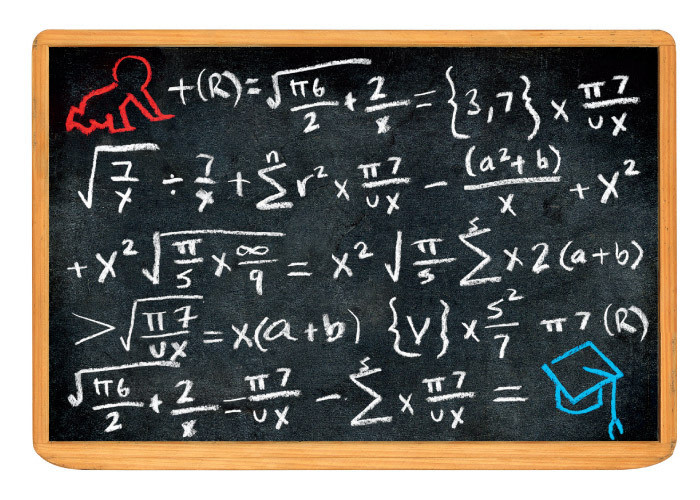 AROUND 7:30 ONE late-autumn morning, more than 3,000 teenagers stream into David Douglas High School, at the corner of SE 135th Avenue and Morrison Street. Amid the crowd is Edgar, a bespectacled 18-year-old whose parents emigrated from Guadalajara, Mexico. Like 38 percent of his schoolmates, Edgar lives in a home where English is not the first language. The senior—who will be the first in his family to finish high school—plans to enroll in college next fall.
Unfortunately, the programs and people that got Edgar this far are vanishing. A mentor teacher, a college-prep program, after-school job training: all gone in recent budget cuts. Edgar's response is blunt: "Bring more money to the school." More money will be hard to come by, however. Oregon already spends more than half its general fund on education, and even tax-happy Portland last year rejected a proposed $548 million Portland Public Schools bond.
As Oregon schools grapple with crunched budgets and an ever-more-complicated student body, radical action is needed. This month, Governor John Kitzhaber steps up, with a potentially revolutionary overhaul of the state's education system backed by a high-powered slate of business and political leaders. As the legislature takes up key parts of Kitzhaber's plan in its winter session, Portland is emerging as the plan's experimental prototype, with all the excitement and peril that suggests.
Oregon's future depends on creating more Edgars. Across the state, from rapidly diversifying rural towns like Boardman to mushrooming outer-east-Portland districts like David Douglas—where 75 languages, from Romanian to Yoruba, are spoken—educators face an increasingly multinational and needy student body. Since 2009, child poverty has increased across the state by 12.5 percent. Multnomah County has one of the fastest-growing minority populations in the nation—and minority kids here are four times less likely to graduate high school than their white peers.
"We design education as if everyone is from a middle-class white family," says Nicole Maher, executive director of the Native American Youth and Family Center. "Those students are already fairly privileged."
Even if you don't have kids—as many voters don't—the stakes are high, if you care about things like public safety, poverty, and workforce competitiveness. Kitzhaber's goal is suitably bold: a 100 percent high school graduation rate by 2025. To get there, the governor recruited Maher and 11 other civic luminaries for a new Education Investment Board, which will present crucial legislation this month. The technical details are strictly for wonks, but together the bills represent a major step toward Kitzhaber's vision of a system that takes students by the hand before kindergarten and guides them all the way into college.
It's a bold example of old-fashioned activist government. Education is a notorious political quagmire, with the feds, the state, and separately elected local governments and boards all pursuing their own agendas. Elementary teachers, district administrators, and college professors hail from different intellectual galaxies. Later this spring, the governor will name a "chief education officer" to channel these forces.
"We've really just begun," says Maher. "It's a shift in the mind-set of how we spend resources. This is really new for Oregon."
Portland gets to try first. This coming spring, All Hands Raised—the rebranded Portland Schools Foundation—teamed with a broad array of community and industry players to roll out Cradle to Career, a new initiative involving center-city PPS and five east-county districts, including David Douglas. Inspired by a Cincinnati concept, C2C will laser-focus on specific metrics that, according to experts, gauge students' futures years before high school graduation. If a ninth-grader is prepared to enroll in Algebra I in the first freshman term, for example, he or she is vastly more likely to prosper in high school and beyond. "It's better to drill deep in a few different places than scatter yourself all over," says All Hands Raised CEO Dan Ryan.
"If we raise the number of third-graders who read at a third-grade level, we affect everything, from graduation rates to incarceration rates," says Ben Cannon, the governor's education policy adviser and a state representative from inner Portland. Cannon adds that the city's efforts will serve as a model for the rest of the state, assuming Kitzhaber's plans become policy.
The perpetual debate about education reform often amounts to fighting about who pays how much for what. Now, with funding likely to be tight even after the economy recovers, All Hands Raised has shifted the conversation from quibbling about budgets to efficiency, consolidation, and focused, decisive action cutting across the field's traditional turf boundaries.
"Oprah's not facilitating this," says Ryan. "Colin Powell is."