Mudroom
Patterned Behavior
Will the next Leanne Marshall please stand up?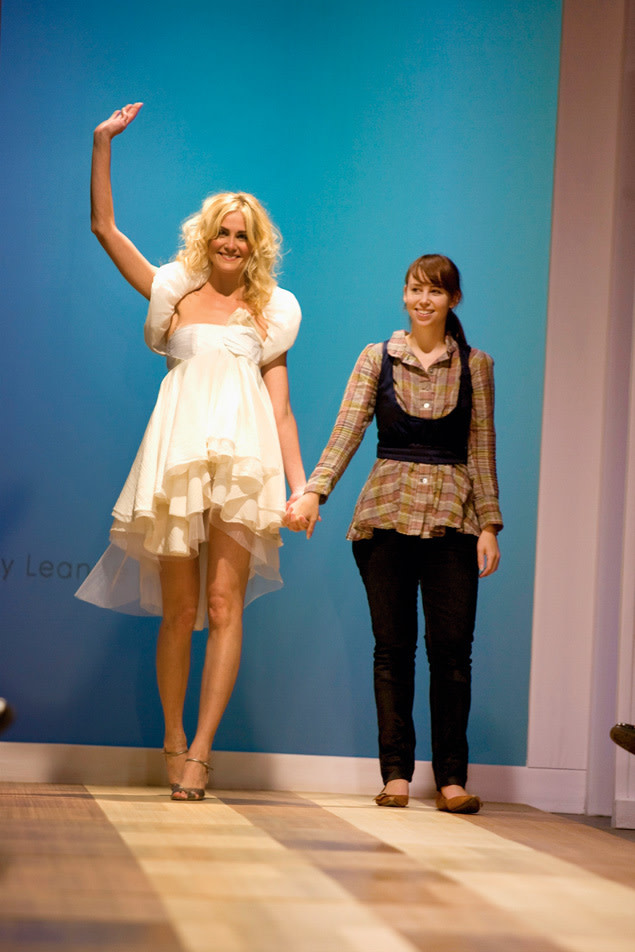 Project Runway might have "made" Leanne Marshall, but her stardom has roots in a fashion week far removed from New York's Bryant Park. In 2006, two years before she snagged the Runway title, Portland Fashion Week named Marshall its top emerging designer. And now the haute event is looking to launch another career. After culling a field of 10 contestants to five finalists, PFW judges will announce this year's top emerging designer on October 8. We took a sneak peek at the folks who might be Fashion Avenue's next big thing. Just remember you saw them here first.
Reyburn Brown, 46
The Benson Polytechnic grad returns to Portland after 20 years of designing in LA, New York, and Paris to show off his classic couture gowns.
Mira Fannin, 36
Her "sweet skins" collection uses organic cotton and richly textured hemp knits to create hip urban streetwear.
Owen Johnson, 29
This local messenger-bag designer moves beyond accessories with edgy menswear, like fitted denim jeans adorned with train-track insignias.
Angelia Sasmita, 27
Seattlite Sasmita is known for bridal gowns that combine modern, structured bodices with romantic beadwork and ethereal fabrics.
Paloma Soledad, 31
Soledad honed her eye for detail crafting tiny costumes for Coraline and now puts her talent to use on custom corsets with metal embellishments.