Shop Here Now
Old Town Gets Earthy
Celebrate Earth Week and forage for your favorite sustainable must-haves at this strictly green boutique.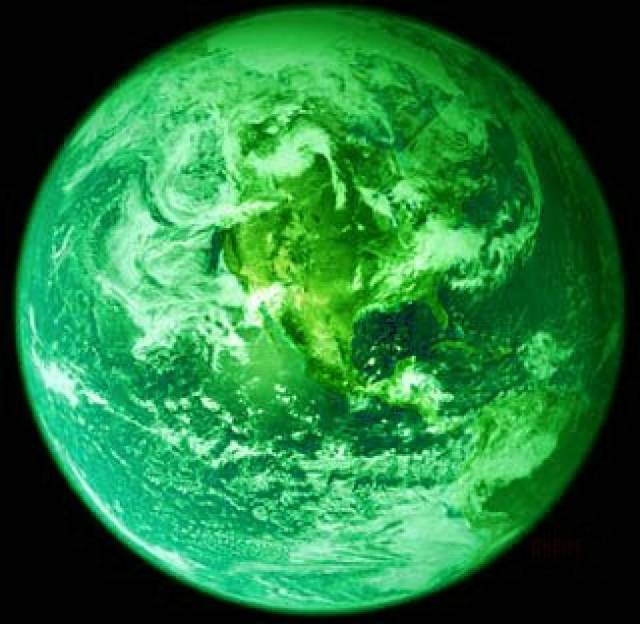 Need help making the right sustainable choices? At Seven Planet, on NW 4th and Couch, you can shop guilt-free. The Idaho company, which launched their second "green general store" here in Portland, has plans to populate other urban venues around the country, preaching their mindful commerce concept. They do the sourcing for you, making sustainable one-stop shop a breeze.
Cold juices are in the fridge, next to strange-looking bicycles. Tote bags, a smattering of clothing, and eco-friendly baby goods are scattered about randomly. An environmentally friendly organic florist, Botanica, is tucked into the back corner. After a visit, local products like Looptworks computer sleeves are now on my wish list. And the Namuh pendant lamps make good use of tossed-into-the-trash moulding. The beautifully crafted wooden iPhone cases are a smooth wonder. As I was leaving, a well-designed group of natural art supplies caught my eye. Seven Planet is also a Supportland member, so rack up some rewards while you support this small, local business. The merchandising and design of the store could use some sprucing up, but I'll certainly be back to check on the green marketplace.
This Friday, April 22, Earth Day Uncorked happens at Seven Planet from 6 to 8 p.m. For $10, taste local sustainable wines and snack on healthy appetizers. Fifty percent of the tasting fee and ten percent of store sales will be donated to the Oregon Environmental Council. Shop, sip, and sustain at Portland's newest green boutique.