Runway Happiness
Fit 2 Print Fashion Show: Review
A totally biased re-cap of the fashion show that stole my life.
Alright, it's atrocious I have yet to do a recap of the fashion show I helped put on when I write about them for a living, but those suckers will take a lot out of you. Saturday night was the 13th annual Art Institute of Portland's fashion show, called Fit 2 Print. I spent months working on this show as the co-chair with my fellow amazing co-chair, film and television stylist Kami Gray, and the heart of the fashion department – program director Sue Bonde.
For the first time in history the show sold out days in advance (which resulted in my inbox flooded with requests for a secret ticket stash I did not have) and 900-ish folks crammed into Pure Space to see one hell of a show. With a VIP room flowing with PoMo's (the Portland Monthly inspired signature cocktail by the genius Chef John Paulk) and silent auction buzzing with deals on everything from signature Gretchen Jones' pieces to heavenly spa packages the mood was festive and chatty.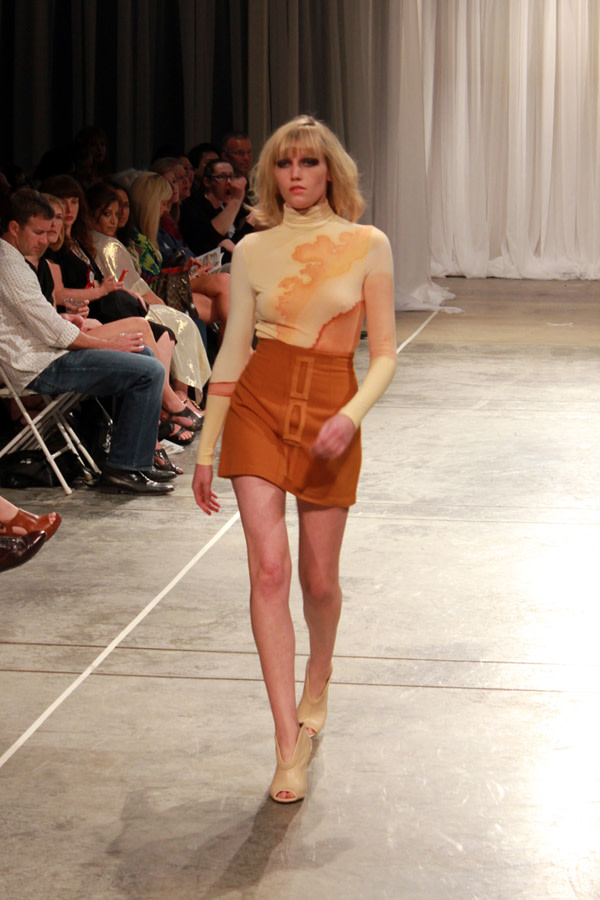 Our first act was dedicated to design collaborations between one graphic design and one fashion design student where they accepted the challenge to make a garment that said something. Act II was all about the graduating student's senior collection they had spent the last 9 months chained to a sewing machine for. I cannot claim to be an unbiased journalist here since many of these students sat in my classroom in the past and the show was a labor of love for many of us. But I will say I am so proud of the work they put in and I know we will be hearing big things about them soon.
For even more photos: OSI Photography