Cornershop
Gilding the City
New accessory boutique Betsy & Iya puts Portland on display.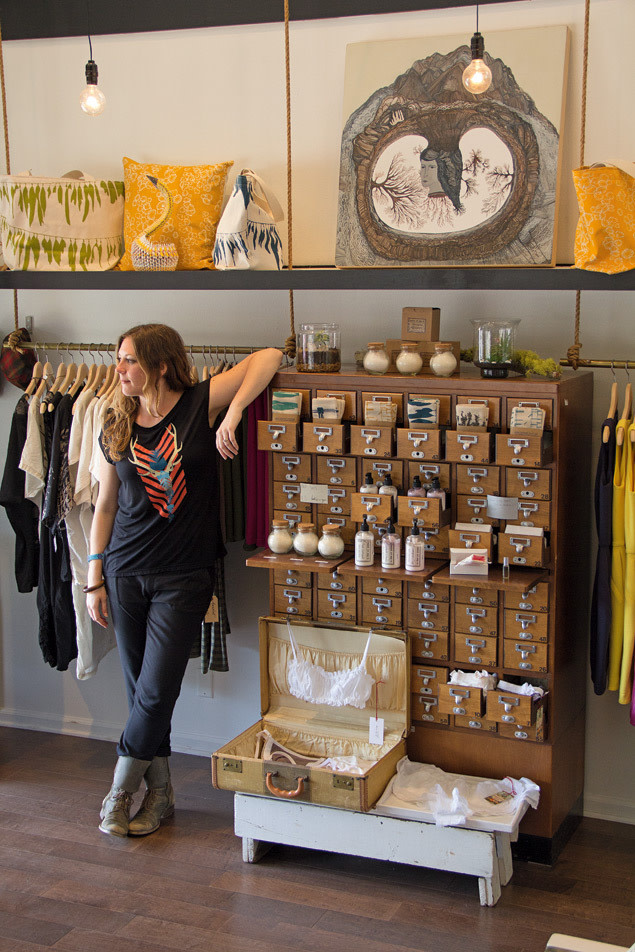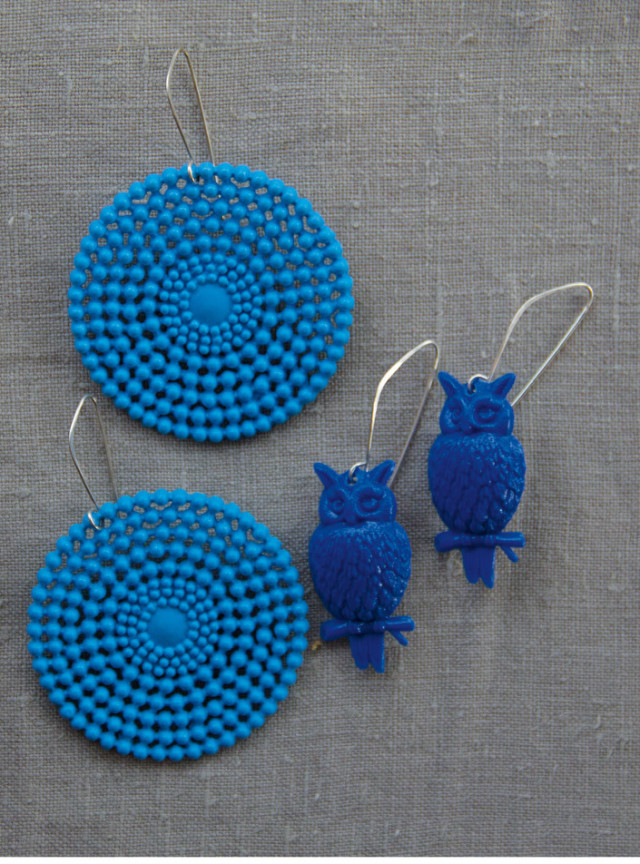 PORTLAND JEWELRY DESIGNER Betsy Cross doesn't just pay lip service to the phrase "go big or go home." She lives it: when the Virginia transplant launched Betsy & Iya, a line of bold, big (of course), eye-catching accessories, in 2008, she did so with only enough money in her bank account to pay her rent.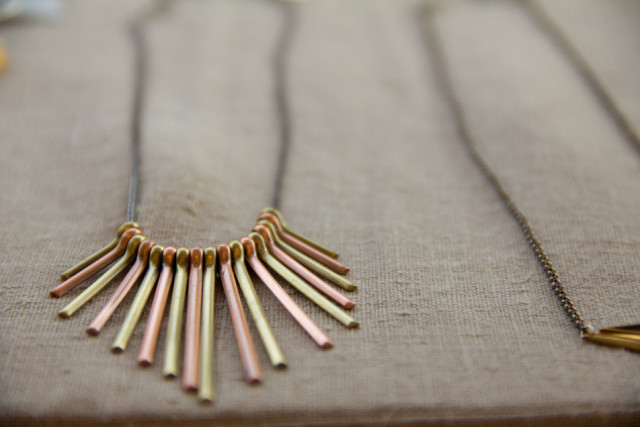 "I felt confident about it right from the beginning," the 31-year-old says. "I had to make it work."
Three years later, she's thriving. Betsy & Iya is carried in nearly 100 stores across the country. And in July, Cross and her co-owner husband, Will Cervarich, stepped up from a modest studio base of operations to a brick-and-mortar shop on NW Thurman Street now filled with metal masterpieces sporting geometric imprints and quirky, vintage-inspired jewelry. (Earrings made from antique keys, anyone?)
In addition to Cross's jazzy, moderately priced jewelry collections (named in part for her sister, Iya), the shop carries nearly 40 other—mainly local—lines, including Make It Good organic screen-printed shirts and dresses, organic soaps from Prunella, and casual lingerie by Seattle's Sandmaiden, all displayed amid piles of wooden boxes and thick nautical rope installations built by Cervarich. This fall, Cross tackled another monumental task: shrinking the city's skyline to earring size with her new collection inspired by Portland's bridges.
"I've always been enchanted by bridges," Cross says. "To me, bridges are passageways to opportunity—they make things possible; they make things better."
And here in Stumptown, they make things home.