Desirables
Browsing the Best of New York
Museum shops offer special items that bring their particular collections into your home via online shopping.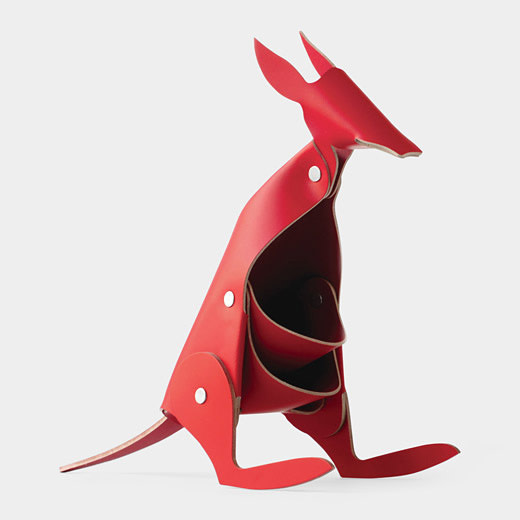 Museums are great to visit for the art, but they're also good for their gift shops, which offer a whole lot more than postcards these days. I was reminded of that not long ago on a trip to New York, at the Metropolitan Museum of Art. Its gift shop is like a high culture, design oriented mini mall within the Beaux-arts building on Fifth Avenue. I picked out so many items that becoming a member of the museum made economic sense for the discount I would receive on my purchases.
Now, I'm far away from that gift shop, but nearby via the Internet. Same goes for some of the other top museum gift shops. Whatever I don't find by first browsing in person at the Portland Art Museum gift shop I can supplement with cyber shopping. Many museums offer gorgeous, inventive and reasonably priced home goods that not only will you not find elsewhere, but will give you some cultural education and a way to support the museum itself. Depending on their collections, you'll find vastly different items, styles, and price points.
For instance, New York's pioneering Museum of Modern Art is a go-to source for the most classic of modernist design items (Le Corbusier, Saarinen and the Eames's; couches to clocks to coat racks), but also for quirky recent creations (Kangaroo desk organizer by Vacavallente Design Team out of Argentina, pictured, $38). The Met carries Tiffany, Frank Lloyd Wright, medieval and art deco pieces (to name but a few), as befits its incredibly vast collection.
The Neue Galerie (also in New York, and a Fifth Avenue neighbor of the Met) is an elegant 1914 mansion. It also happens to be home to zillionaire Ronald Lauder's amazing holdings of early twentieth century German and Austrian art and design. Evidently young Ronald bought his first Egon Schiele painting with bar mitzvah money when he was 13!
The Neue Galerie web shop offers pieces related to its elegant collection, including a line of objects based on original designs from the Biedermeier, Vienna 1900, and the Bauhaus. If you are in the mood to splurge, check out the Josef Hoffmann-designed hand-finished crystal chandelier originally intended for the drawing rooms of the Wiener Werkstatte in 1914. You can order one for your own home online for $55,000. (That's for the small; large adds another $17,000).
Most of the items available at the cyber shops of top-flight museums are priced for the more typical design lovers among us, though. So go on – get your fingers clicking!