Scene & Heard
Shipping News
The Place: The FedEx Ground distribution hub in Troutdale.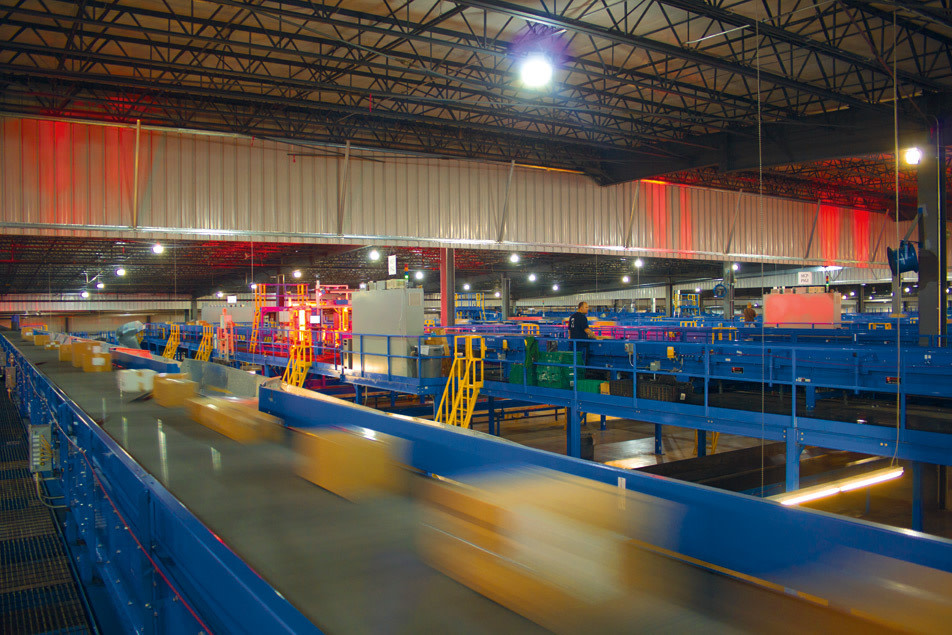 ELVES TOILING at the North Pole may represent one end of the holiday-gift supply chain, but for the Pacific Northwest a 10-acre warehouse in Troutdale could be its most important link. The FedEx hub, opened in 2010, is a buzzy node of both global trade and local consumption. Nearly every package FedEx Ground ships to anywhere in Oregon, Washington, and Alaska passes through this complex, which is ringed on four sides with FedEx trucks and security fences. During the holiday peak, a quarter-million parcels will leave its freight bays each day.
Hence, the large metal detectors bracketing its entrance to prevent package heists. "iPhones and iPods especially," notes the young redhead manning the gates. He adds, proudly, that FedEx is Apple's primary shipper.
Inside, a monstrous labyrinth of blue and yellow catwalks twists through concrete platforms and zipping conveyor belts—everything still shiny and new. Brand names briefly surface on boxes speeding through the apparatus: Dell, Pet-Meds, Macy's.
In a row of freight bays on one side of the building, dozens of workers (many Mt Hood Community College students) hastily move boxes from trucks onto conveyor belts, which converge one story up at the main artery—another larger conveyor belt that whizzes through the building at three yards per second along a zigzagging path. A giant glowing red scanner takes a picture of each package, noting its weight, size, origin, and destination. As they travel along the main line, packages begin to shoot off onto smaller belts and chutes, seemingly at random.
Finally, each parcel arrives at the correct truck, which will take it on to its destination—Pendleton, Burns, Roseburg, and, of course, Portland. In front of two trucks, a manager has challenged two of his packers to what looks like a game of three-dimensional Tetris: who could load their packages into their trailer the fastest?
"No pictures," a guide warns a visitor, as the path back to the parking lot on this October day leads past a notable Halloween decoration situated in front of the receptionist: a skeleton stuffed into a UPS delivery suit, sprawled out on a makeshift grave.