Bridal Bliss
The Xtabay Vintage Bridal Salon
Longtime vintage curator, Liz Gross, opens a 50's chic bridal salon.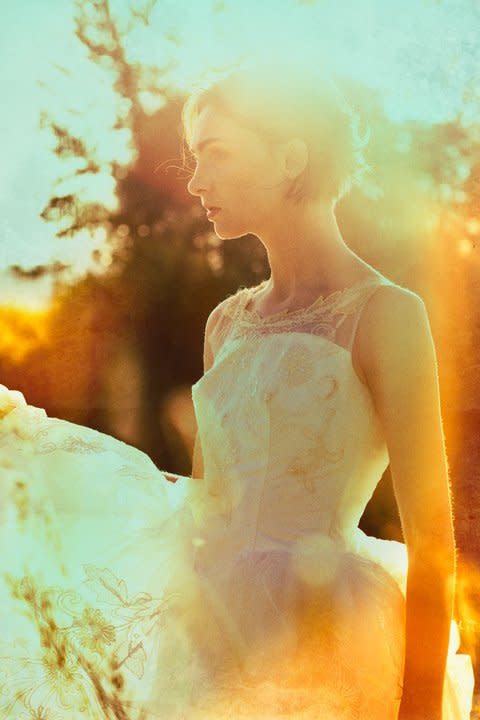 Brides-to-Be (and friends of) take note. One of Portland's most beloved vintage stores, Xtabay, took over the top floor of its space and turned it into a late 1950s Parisian Atelier. Owner Liz Gross has amassed nearly 100 vintage wedding gowns from the 1920s-60s, plus a handful of modern high-end couture gowns.
The collection consistently changes and grows with Gross always on the eye for a perfectly dreamy dress. She states her goal of the salon "is to provide modern brides a luxurious bridal shopping experience while offering them something unique, one of a kind, "green" and extremely affordable." And FYI if you do find the gown you crave they provide services such as alterations, re-working and customizing. There's even a full time seamstress on hand during the appointment for consultations.
As if the gorgeous vintage wedding gowns weren't enough the bridal salon also sells accessories such as headpieces, veils, vintage and antique jewelry, shoes, shawls, and fabulous bridesmaid dresses. But what goes underneath all that? The shop carries the official shape wear line used on TV's Mad Men – Rago. The 65-year-old New York based company specializes in nipping tucking and displaying everything just right for your big day.
Currently the bridal salon is by appointment only so call to set up a viewing with your bridesmaids in tow. The shop will provide the tea, coffee and champagne, but your girlies will provide the Oohs-and-Ahhs.
Xtabay Vintage Bridal Salon
2515 SE Clinton St., Portland, OR 97202
Entrance is on the corner on 25th, under the blue awning
For Appointments call 503 230 2899
Xtabay's FB Page
Not getting hitched but you still want to check it out? The bridal salon hosts it's Open House Saturday the 10th (tomorrow) from 12-6pm. Browse the gowns and keep a mental checklist for anyone that might need a dress soon.