The Mudroom
Make Grove, Not War
Oregon fruit becomes the apple of North Korea's eye.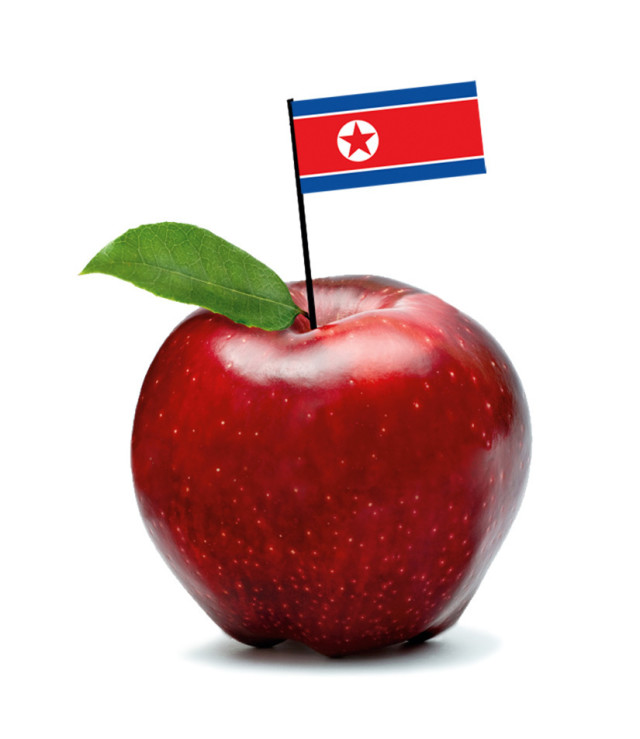 FEW COUNTRIES have gone to the lengths of keeping outsiders out more than North Korea. But Mercy Corps found the path to Kim Jong Il's heart: apples. In 1999, when the country's ambassador to the United Nations requested Mercy Corps' help to restore ailing state-run apple orchards, the Portland-based huma­nitarian organization happily sent over some of Oregon's hardiest Granny Smith, Red Delicious, and Fuji varieties. Within a year, Mercy Corps had shipped 35,000 Oregon apple trees; over the past decade, they've delivered some 200,000 additional rootstocks and sent more than 30 delegations to the country. Call it humanitourism.
This past April, Mercy Corps' apple diplomacy czar, David Austin, and three others journeyed to visit the orchards. The team's primary mission was to inspect the trees' progress, but instead the group ended up on a Manchurian Candidate-esque PR tour during the grandiose birthday celebrations of the Supreme Leader's late father, Kim Il Sung. They were shuffled around by apparatchik tour guides, stayed in a luxurious guesthouse, and strolled around the Demilitarized Zone (DMZ). Weirdest of all? Austin reports laborers had already hand-planted 100,000 newly arrived rootstocks shipped from Oregon just four days before. "It was pretty amazing that 2,500 workers were able to work together and finish planting that quickly without using any kind of machinery," Austin says. One only hopes that peace in the region could take root just as quickly.