Mud Room
Surf Survivor
A legendary balsawood board disappears—and resurfaces—on the Oregon Coast.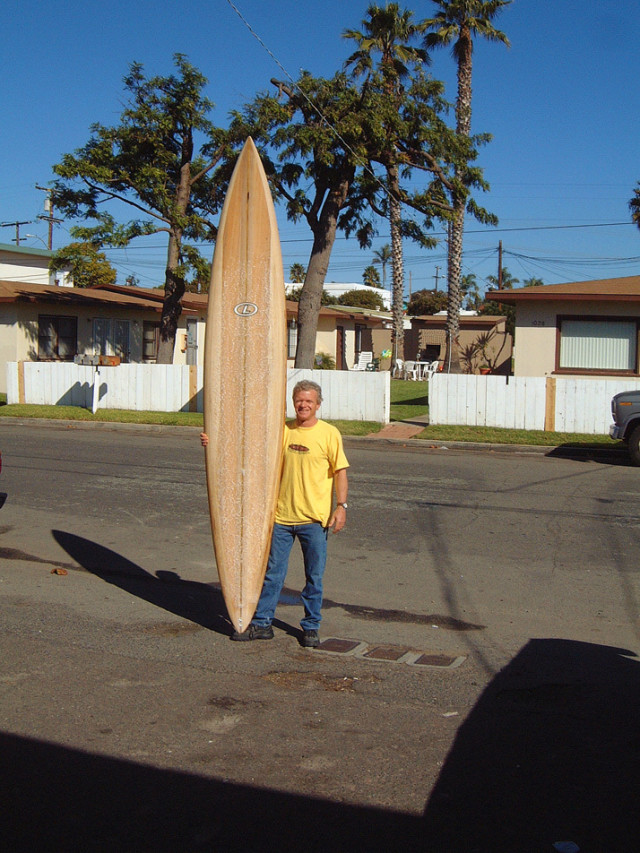 When pro surfer Peter Mel paddled out for his semifinal ride in the Nelscott Reef Big Wave Classic on Nov 2 near Lincoln City, conditions on the Oregon Coast break were treacherous. Big, rough waves—30 to 50 feet high—flipped event officials' jet skis, reducing the competition to a scramble.
Enormous swells like Nelscott's are the point of the Big Wave World Tour, a competition devoted to insanely huge surf. Such waves demand big boards. Mel, a retired pro-tour rider who still competes in big-wave meets, took a storied weapon into battle: a 10-foot, 6-inch balsawood beauty, handmade by Big Wave World Tour founder (and famed surfboard builder) Gary Linden. This decade-old board had survived so many mega-waves—at Dungeons Break in South Africa, Todos Santos in Baja, Hawaii's Big Waimea Wave, and Nelscott itself—that it had earned a nickname: the Tree of Life.
But that day, the Tree of Life's mojo was not working. A wave mowed Mel down, snapping the leash between his ankle and the board. Linden, standing ashore as the competition's head judge, could only watch as his creation floated off to sea.
"I was extremely sad," Linden remembers. "Any time I needed this board, it came through for me. After walking down the beach, I realized that I had to let it go."
Two weeks later, a man named Ralph Turkle was combing the shore at Arch Cape, 60 miles north of Nelscott. He came across a 10-foot-long hunk of balsawood—banged up at the nose, scratched on the bottom, but still a surfboard. Turkle, a 63-year-old nonsurfer, visited Cannon Beach Surf shop owner Mark Mekenas and described his find.
Mekenas, a longtime friend of Linden, recognized the Tree of Life. "I knew exactly what board he was talking about," Mekenas says. On a fortuitous California trip, Mekenas was able to reunite the lost-and-found treasure with its maker.
"I'm repairing it carefully," Linden says. "And I will ride it, of course, when the waves it was made for arrive again."