Mudroom
Learn the Longboard
PDX PHD: Make Yourself Smarter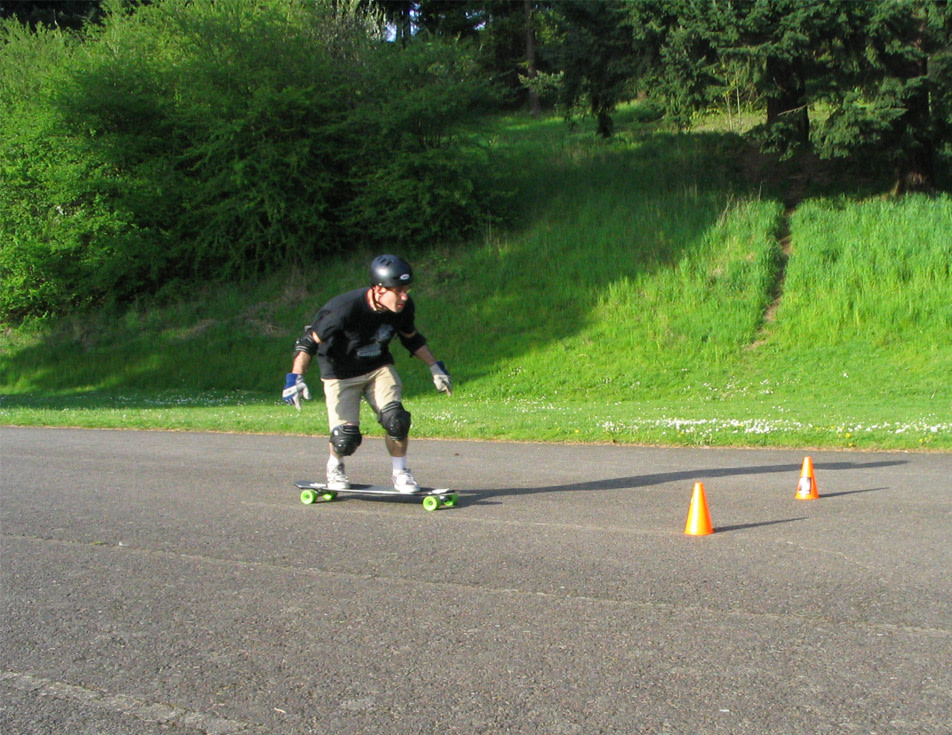 The Course
Portland Community College's LONGBOARDING 101 mashes up surfing and skateboarding on wheeled boards at least three feet long.
Meet the Professor
Robin McGuirk, a pro skater with 25 years' experience who owns Portland's Eastside Longboards, has steered this class since last spring.
The Syllabus
McGuirk's classes cover everything from how to stand correctly on plus-size slabs to bombing down Portland's steepest hills safely. A longboard's sizable deck and soft wheels allow riders to achieve speeds up to 35 miles per hour. So even if you play a lot of hooky, best to attend the lecture on braking.
Student Body
McGuirk says classes are not limited to the self-consciously gnarly. His past protégés include mild-mannered college kids who want to navigate campus and middle-aged women seeking a new commute strategy. Call it the cultural sweet spot between fixed-gear bikes and Segways.
When Summer term begins July 20 and runs through Aug 24; students may register after classes start. See pcc.edu
Where Mt Tabor Park
Time Commitment Six weekly sessions 
How Much $60