COVER STORY
Go By: Train
Ride the rails to the best of the West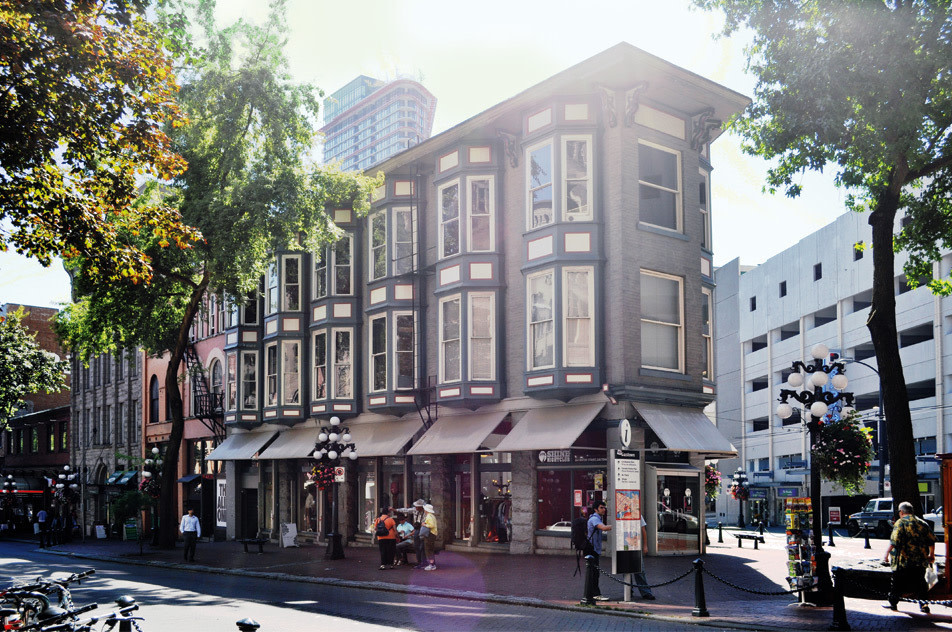 Vancouver

, B.C.
Eat your way through an international culinary hot spot
The Route
The other Vancouver is easier to get to than you think, courtesy of the Amtrak Cascades, which steams out of Portland every day at 2:50 p.m. With no lengthy stopovers, you'll make the run to the border, along the pristine Puget Sound waters, in about eight hours. It'll be close to 11 p.m. when you arrive at the Vancouver depot. Fortunately, it's only a 10-minute cab ride to many of Vancouver's best downtown eating and drinking spots, which stay open—and serving—until 3 a.m.
The Reward
An enormous cluster of gleaming skyscrapers ringed by the northern Cascades and expansive bay (part of the Salish Sea), Vancouver is not only one of the most beautiful cities on the West Coast but also one of the most edible. Thanks to the province's lax immigration laws, thousands of newcomers, largely from Asia (20 percent of Vancouver's inhabitants are of Chinese ancestry), have settled here since the 1990s, giving Vancouver's culinary scene a truly international flavor. And October is the ideal time to eat your way through this maritime majesty—just after the height of the summer tourist season but before the rain begins. The best part? Vancouver's foodie hot spots are all easily accessible by foot. (The blocks are much longer than Portland's, though, so you'll want to pack a sturdy pair of walking shoes.)
Start your gastro-adventure by checking in to the 17-story Fairmont Waterfront perched high above Coal Harbour, and then make the short walk down Cordova Street to the city's oldest section, Gastown. This 125-year-old neighborhood houses one of the world's only steam-powered clocks—it blows its whistle every 15 minutes—and has served as an epicenter for imbibing, at places like the six-tap Pourhouse, since the Great Depression.
For a more sophisticated experience, squeeze into the always-buzzing Bao Bei in Chinatown. This cozy brasserie serves plates of Chinese-inspired beef tartare and Manila clams in ginger sauce; just show up before the hunger pangs hit, because they don't take reservations. Or check out the burgeoning and heavily Asian-influenced food-cart scene scattered throughout downtown, where Cartel Taco churns out its famous bulgogi tacos. Also not to be missed: the Japa Dog stand, a purveyor of thick brats piled high with Japanese condiments like seaweed, edamame, and grated radishes. Eat your grub on the go, or head over to Stanley Park for a picnic in the 1,000-acre urban forest. By the time you've finished exploring the 14 miles of crisscrossing walking paths, dotted by lakeside benches and ocean scenes, you'll have worked up an appetite for your next course.
Eat
Pre-dinner cocktails don't get much better than at Boneta, where acclaimed bar manager Simon Kaulbeck mixes up classics and originals in a sleek Gastown space. Nearby, at L'Abattoir, chef Lee Cooper serves French-inspired fare from a converted slaughterhouse.
Stay
Newly renovated in July, the luxury Rosewood Hotel Georgia (from $217) has welcomed everyone from Elvis to Katharine Hepburn. For smaller, more modern surroundings, check in to the boutique Opus Hotel (from $222) in Yaletown.
Do
Hop aboard a shuttle at one of several downtown pickup locations for a vertigo-inducing skyride up to Grouse Mountain to get a bird's-eye view of the city.
Whitefish

, 

Montana
Glacier glimpsing and high-country ?adventure in a classic mountain town
The Route
This ride shows off the Amtrak Empire Builder line's most impressive stretch. You'll pull out of Portland at 4:45 p.m. and spend the evening watching Eastern Washington's infinite plains roll by. Doze through the night (and through Spokane and northern Idaho) in one of the Superliner sleeper cars, which can include a private bathroom. Just be sure to rise early to see dawn break over Glacier National Park's mind-bending mountains. When you step off at Whitefish's vintage train depot at 7:26 a.m., you'll find yourself in the ultimate Rockies town.
The Reward
Far enough from major cities to avoid overcrowding, yet close enough to Glacier National Park to sniff the pristine alpine air, Whitefish promises soggy Portlanders a quintessential mountain escape to the other place that calls itself Stumptown—minus the fog more typical of our autumn. (October sees highs in the 50s or 60s and regular sunny skies.)
If Amtrak sticks to its morning schedule, hit the excellent Montana Coffee Traders for a house-roasted espresso that could hold its own in Portland. Then strike out to explore Whitefish's low-rise downtown, just a few blocks south of the station. The false-fronted shops lining Whitefish's Central Avenue (really, its only avenue) give the place a Wild West feel, albeit one with a chic streak. Exhibit A: Tupelo Grille, where locals flock to scarf upscale Cajun grub. If you'd prefer to indulge your inner Grizzly Adams, duck into the Bulldog Saloon, where the century-old frontier architecture, huge burgers, and beer-and-a-shot vibe may inspire you to talk like aDeadwood extra.
Beyond this quaint Flathead Valley town, where tamaracks and aspen trees give the surrounding mountains a seasonal gild, adventure beckons. Grouse Mountain Lodge (from $109) runs a Glacier shuttle for guests looking to explore the 101-year-old park's stunningly clear lakes, soaring peaks, and gushing, glacier-fed, ?emerald-green creeks. Or leg it yourself on the brand-new Whitefish Trail, which starts just three miles north of town and loops up to Whitefish Lake and more mountain views.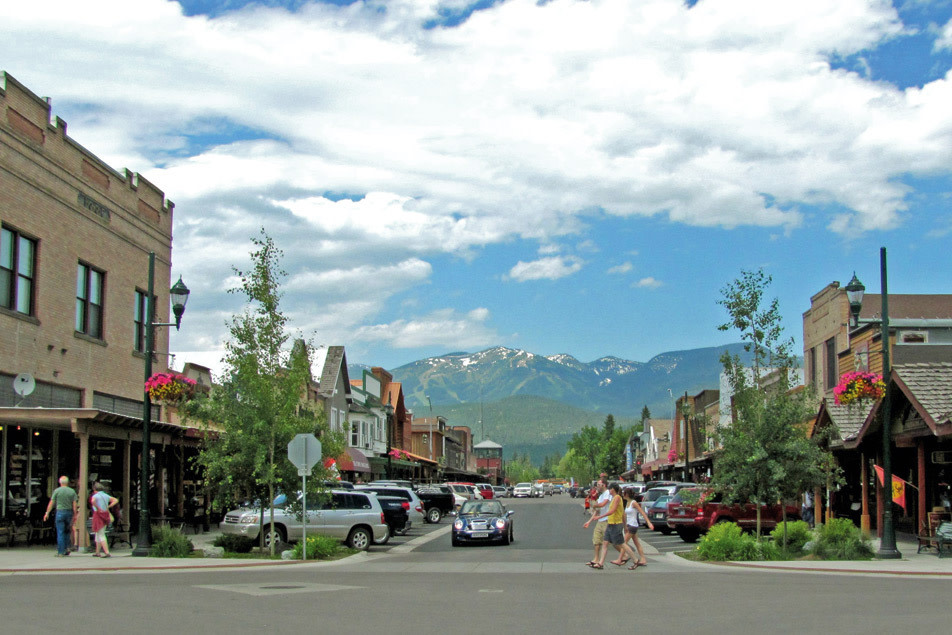 Eat
It's actually illegal to visit Montana without drinking beer (we think), so check out the fine micros at Great Northern Brewery. Or hit the Craggy Range Bar and Grille and tuck into the $22 prime rib—that's called going native.
Stay
Whitefish Mountain Resort (from $120) is a ski mecca turned all-season recreation paradise, with a huge mountain biking and hiking trail network. The cute, B&B-ish Garden Wall Inn (from $145) in downtown Whitefish is just six blocks south of the train station.
Do
Glacier Cyclery rents mountain bike starting at $30 per day, and their knowledgeable staff can direct you to the nearby Spencer Mountain trails, which include deep woods, great vistas, and serious singletrack challenges with names like "Malice in Plunderland." Nice, but tough: Montana in a nutshell.