Mudroom
Rough Crossing
How the Morrison became our own bridge to nowhere.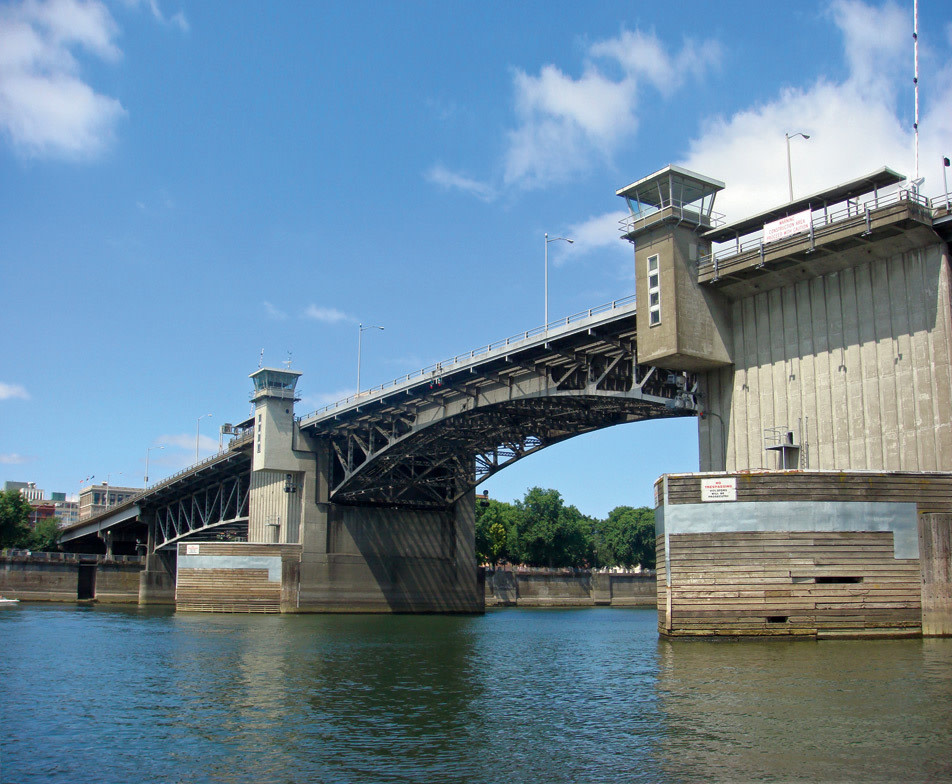 IN A CITY that adores its bridges, the Morrison doesn't get much love. Squat, minimalist, and built in 1958, it lacks the steampunky grandeur of the Steel or the Fremont's long-bow modernist cool.
Well, Morrison, we appreciate you now. Soon after a $4.2 million project to replace the bridge's sometimes-slippery grated metal surface began in June, it bogged down. The protracted repair to address safety issues has snarled this workhorse, which normally averages 50,000 cars a day (as opposed to the nearby Hawthorne's rather precious 30,000). With lanes headed each way closed for much of summer and fall, commuters have been agitated. "We've received more complaints than usual about this project," notes Multnomah County spokesperson Mike Pullen, perhaps with polite understatement.
The job was supposed to be finished by Thanksgiving but dragged on after delays caused by environmental concerns, not to mention a blowup between the county, which operates the bridge, and the contractor. Two-way traffic reopened for a month during the holidays (to appease merchants), but work (and lane closures) will resume in January. Projected finish: more like May.
Still, that extra drive time gives us all a chance to contemplate this vital artery (the largest mechanical device in the state)—and the law of unintended consequences. Allow us to explain.
DRAWBRIDGE TOWERS The Morrison's towers camouflage giant counterweights that make the drawbridge rise. That means the bridge surface must be as light as possible. Hence the grated, rather than solid, surface. Despite signs ordering them not to, drivers change lanes on the grating, which is slippery when wet.
PAINT & FISH Replacing the grating means scraping off old paint—some of which contains lead. Not good for the sacred salmon swimming in the Willamette. Last summer, state regulators said they saw debris falling into the river. Work stopped
for almost two months until a new containment system was devised.
GRATING Slick grating was blamed in 2005 when a lane-changing SUV driver plunged her car into the water. (She escaped and swam to the surface.) The repair project will install a high-tech polymer surface to improve traction.
THE CONTRACTOR Meanwhile, the county threatened to pull the project from Washington-based Conway Construction. Things have since smoothed over. Conway was the low bidder for the contract—but it's expected that the delay will take the eventual cost above the offers made by the second- and third-place bidders.