Now Read This
Lean on Pete
Willy Vlautin's latest tale finds its 15-year-old protagonist searching for a family connection at Portland Meadows.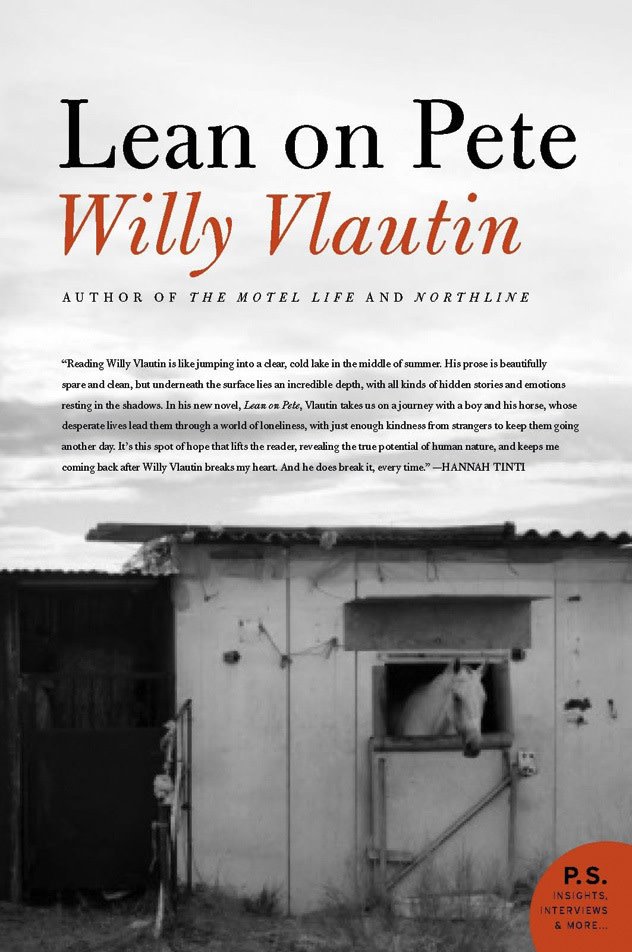 There's nothing fancy about Willy Vlautin's prose. He doesn't pirouette through sentences or fluff his paragraphs. He is deliberate; he employs his words economically, layering them like bricks to construct the bleak environs, histories, and resilient hearts of his flawed characters.
Vlautin's stark craftsmanship is at its bleary best in his latest book, Lean on Pete. Taking place mostly in and around a past-its-prime Portland Meadows racetrack, the novel follows 15-year-old Charley Thompson, who could be forgiven for thinking the world is out to kick him in the teeth. His wayward father dies, leaving him an orphan; he takes up with a shady thoroughbred trainer for cash; he runs afoul of the law; and, worst of all, he befriends the novel's eponymous horse—a bad idea in the cutthroat underworld of off-track racing.
Things only get worse as Charley is forced to embark on an odyssey of sorts—an often soul-crushing search for stability, family, and a place where he can find unconditional love and normalcy. It's a mad dash through Oregon, Colorado, and Wyoming, filled with despicable miscreants and lovable reprobates who mill about the periphery as Vlautin's street-smart protagonist struggles toward his destiny. Like the author himself, Charley shows an innate ability to dig through layers of muck and scum to find whatever fleeting sweet spot life has to offer.