phile under: TBA 2010
5 Questions for Claudia La Rocco
Culturephile's esteemed TBA Guest Blogger forecasts her visit to PDX and TBA.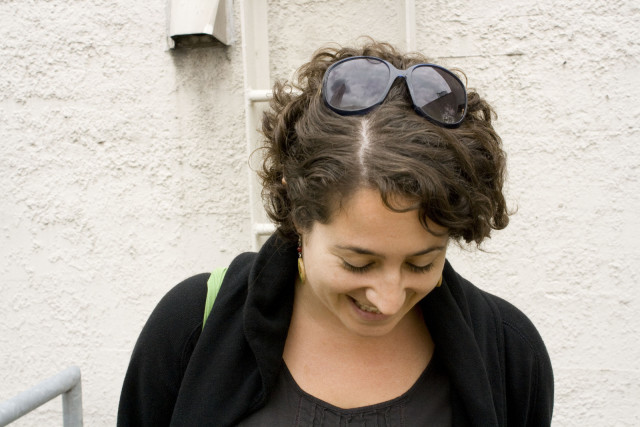 For many arts appreciators, Claudia La Rocco needs no introduction. A dance and theater critic for the New York Times who's covered everything from Baryshnikov to Broadway shows, Ms. La Rocco has developed a strong following and a unique voice in arts critique. Starting tomorrow, she'll step off a plane in Portland, to sample the diverse offerings of PICA's TBA.
Claudia's Official Bio
Claudia La Rocco writes about performance for the New York Times, is an editor-at-large for the Brooklyn Rail, and has written for a range of other outlets, including Artforum, Classical TV and Musical America. From 2008 to 2010, she served as a cultural critic for WNYC New York Public Radio, where she created the social and online Performance Club. She has taught criticism at the School of Visual Art's graduate program in Art Criticism and Writing and Long Island University's CW Post campus, and has been a guest lecturer and teacher in a variety of settings, including Arizona State University, the Springdance/festival in the Netherlands and the NEA Arts Journalism Institute in Dance at the American Dance Festival. She is a member of the Off The Park poetry press, where she is currently editing an anthology of poems by painters, and reads regularly in New York.
In the coming days, Culturephile will be publishing lots of TBA coverage from Claudia. Meanwhile, Anne Adams welcomes her to town with the customary five questions:
1. Tell me about a recent favorite event that you blogged.
I've actually been on a blogging hiatus for a few months (and I've never
Twittered…) … but my favorite blogging event was actually an invention:
the Performance Club, an online and social organization I created that
functioned like a book club for live art. It was fabulous: we went out and
saw shows, hung out after and then continued the conversation online:
http://blogs.wnyc.org/culture/performance/
2. What's unique about TBA from the usual content you cover?
Hmmm. Not sure about unique, but it is (sadly) unusual in that it's one of
waaay too few festivals in the States with a true focus on progressive
contemporary work. Cathy Edwards is an incredible curator – she's really
missed in New York (she was at Dance Theater Workshop a few years back, and
her seasons are still talked about).
3. Have you spent much time in Oregon? What (besides TBA) are you
looking forward to doing/seeing/trying during your visit to town?
I have NEVER been! Embarrassing. Suggestions, please … how should I be
spending my time? *
4. Which TBA event are you most excited to see?
I'm not sure that there's one single thing. I find that interdisciplinary
festivals like this usually take on a rhythm and energy of their own
-usually it's pretty distinct. I'm curious and excited to see what TBA is
like on that front. And also several of these works I've already seen -will
be great to get a sense of how/if they've changed in the time since they had
their premieres.
5. What makes a performance-art piece stand out for you? What should it
do?
Oh, Anne! …. that's an impossible question to answer. You know it when
you see it, right? Art should do whatever the hell it wants to do. Except be
polite. Save that for the office.
Readers, this is known as a "comment op." Chime in and tell Claudia what parts of Portland she needs to see!
For more information om TBA events, visit PICA. A more comprehensive list of upcoming events can be found at our /">Arts & Entertainment Calendar.