Rainmaker
Mobile Mappers
A navigation firm charts an ambitious future.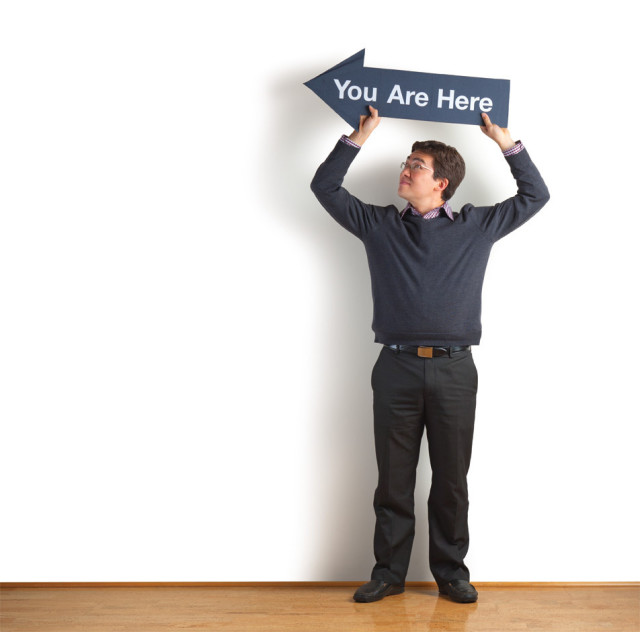 IN 1998, two Cornell University computer science majors coded a GPS-enabled tour of the school's campus, originally for the Palm V personal digital assistant, a Jurassic ancestor of today's iPhones and Androids.
"I thought, this could be built into a company," says Kiyo Kubo, one of those students, now 33. "I didn't realize that for 10 years, only museums would have mobile devices."
In app-happy 2012, Kubo and collaborator Nick Farina look prescient. Their company, Meridian, develops digital navigation aids for specific, complex places. A smartphone user armed with Meridian's recent app for Powell's City of Books, for example, can step into the vast downtown book emporium and receive directions to a selected book in real time, along with tips on store events and similar titles shelved nearby. In just one year, Meridian has created similar tools for the Portland Timbers, San Diego's Balboa Park, and the Portland Art Museum, with major hospitals, stadiums, a subway system, and a large chain of specialty grocery stores lined up. In November, the firm closed a $1 million fundraising round.
This success comes after a lonely decade that began at Cornell, where Kubo and Farina holed up to code software inspired by "stuff they did in Star Trek," while fellow students struggled with their new e-mail accounts.
"We wanted a TV in your hand, so we wrote a video program from scratch," Kubo says. "We put a camera at the back of the lion cage at the zoo so you could see him on your device if he wasn't outside. It seemed like this was the future."
The future took a while. After graduation, the pair relocated to Portland as developers of custom mobile software for clients like the American Museum of Natural History (the first indoor GPS app in the world), Vogue magazine, and Barnes & Noble. As technology caught up with their concept, Kubo and Farina incorporated as Meridian to release a mobile software platform four years in the making.
Meridian's proprietary software platform is "like the Wordpress of apps," says Kubo. "We give clients a sophisticated content management system. They drag and drop changes daily. We keep them humming."
This template should allow the company to scale up quickly, which suits the young CEO's aggressive vision. "Only now do we finally start having the Internet we imagined back at Cornell," Kubo says. "Walk off the plane, launch Meridian. Get out of your car at the casino, say, 'Take me to the blackjack table,' and Meridian tells you what elevator to take. Right now, there's no $100 million mobile software company. We can do that. We want to be huge."