Mudroom
Food Fixer
Restaurateur Kurt Huffman stirs up Portland dining.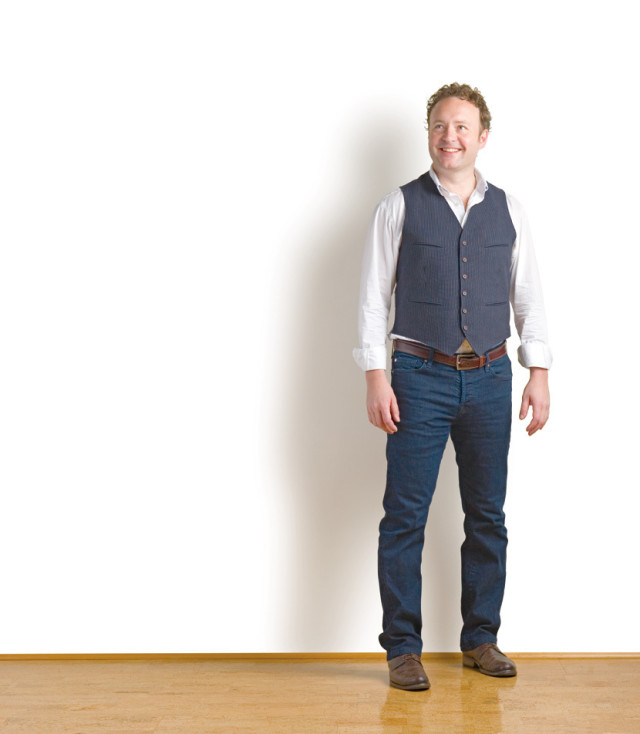 CONSIDER three Portland restaurants: Ping, in Chinatown, dishes zingy "Southeast Asian drinking food." In downtown's West End, Grüner serves Alpine fare amid woodsy-modernist design. In Southeast, Foster Burger slings Pabst tallboys for two bucks during happy hour.
Few eaters would guess this trio shares a single co-owner, but all are backed by Kurt Huffman's company ChefStable. Over the past two years, the 41-year-old Huffman has launched five restaurants, with at least four more in the works. (A brick-and-mortar project based on the acclaimed downtown food cart Nong's Khao Man Gai should come soon.) Stark differences between projects are entirely the point.
"We're not a corporate entity that imposes uniformity," Huffman says. "Every restaurant relies on a chef's vision. Otherwise we wouldn't do them."
One thing ChefStable's restaurants do share is success. GQ named Ping to its list of the country's 10 best new restaurants in 2009, and tabbed Grüner last year. The company's five restaurants all turned profits last year.
Huffman unites culinary talent (his "investment filter") with hard-boiled business acumen. ChefStable invests capital (budgets have ranged from $20,000 at Foster Burger to $300,000 at Grüner), but the company's real contribution is accounting, insurance, HR—as Huffman says, "all the things most chefs don't have a clue about." Noting the "ass-kicking" he endured running restaurants in France, he tries to be "the partner I needed but never had."
ChefStable builds all of its restaurants atop the same back-office systems, which Huffman estimates saves 1.5 percent of gross revenues. Chefs run their kitchens, but let the company steer the business side, which demands trust and patience in an industry often lacking both.
"We talk up front about Armageddon," Huffman says. "We know what's going to happen if one of us decides to go away. And ChefStable defers making money until the second year of operation."
Huffman sees plenty of opportunity in the city's expanding culinary scene. "Portland chefs come up with ideas that could never come out of corporate kitchens," he says. "I would love to take some of these things and grow them."