deep freeze
Review: Angels in America
Portland Playhouse's long winter epic proves bone-chillingly, exquisitely beautiful.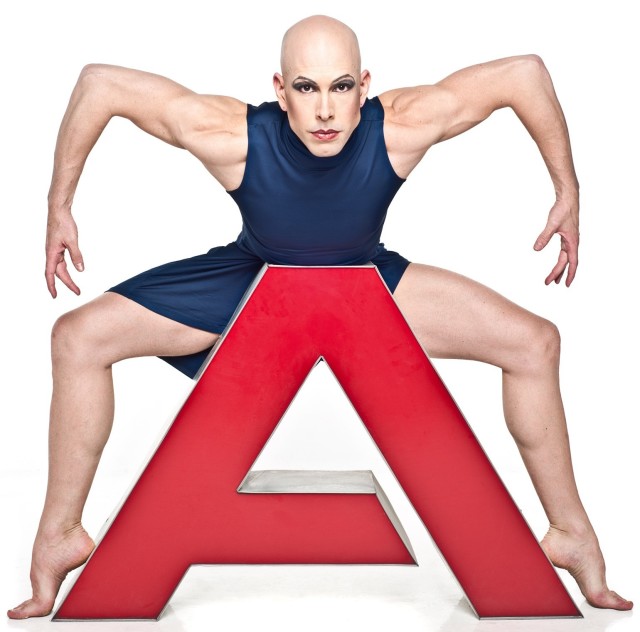 One wants to move through life with elegance and grace, blossoming infrequently but with exquisite taste, and perfect timing, like a rare bloom, a zebra orchid…
Twirling hypnotically in a black and saffron kimono, Prior Walter muses about himself, but seems to be tacitly revealing playwright Tony Kushner's vision, a long lucid dream that speaks in transcendental tongues and slides through seamless transitions. Leveling an unflinching gaze at Reagan-era AIDS, Angels in America is surprisingly not a tear-jerker, but rather a bracing spine-tingler. It's less a heartwarmer than an envigorating, icy epic that finds beauty by tracing a swirling pattern across the frosts of unrelenting fate.
The Story
Prior Walter (Wade McCollum) is dying of AIDS. We know this early on, and during most of the play, we watch him progress bitterly and bravely toward his inevitable death. But it's not that simple. Angels ' split narrative maintains constant motion and shines a light on several key characters, flashing the many facets of illness, politics, religion, romance, sex, and solitude. A Mormon housewife (Nikki Weaver) retreats into a dizzy Valium high to escape her secretly-gay Republican husband. Fast-talking Dick-Nixon-style politician Roy Cohn (Ebbe Roe Smith) passes off his HIV diagnosis as liver cancer, and his homosexuality as good-ol'-boy glad-handing. Prior's longtime boyfriend Louis (Noah Jordan) recoils from Prior's illness and comforts himself with street hustler sex and Woody-Allen-esque analytical rants. Meanwhile, two cute old Mormon ladies ruefully share a cigarette on a hill overlooking Salt Lake.
The Strengths
Content notwithstanding, this production is technically perfect. Acting is ace; stagecraft, superb. Actors, not stage-hands, change the scenes, sweeping the moving parts of the set along with their actions, so that tangible elements drift in and out as if by the winds of imagination. In the whole 3 1/2 hours (which feel like 2) this reviewer finds nary a hole big enough to shine a pen-light through.* The tech in particular shows a marked improvement from Portland Playhouse's recent World Trade Center debut Gem of the Ocean, which, though well acted, was beset with distractions, most notably a stagnant set painted in screaming teal. This time, Playhouse doesn't merely meet the challenge of working in their new space, they've set a new high standard against which all future WTC productions may be judged.
Who We Love
Believe it or not, we love every actor in this play. No one is mis-cast, and no one ever misses the mark. The most heavily burdened role, obviously, rests on the toned shoulders of Wade McCollum, who alternately embodies illness, cynicism, vanity, vulnerability, madness, love and lust with the aforementioned superhuman, gorgeous grace. But we'd also like to give a special shoutout to Gretchen Corbett and Lorraine Bahr, who split all the bit roles from Rabbi, to crazy bum, to heavenly angel—and pull each one off with amazing alacrity. And Playhouse newcomer Berwick Haynes carries a lot of the comic relief with a nuanced flair.
In Summary
Even if you don't plan to see another play this season, even if you are jaded about the subject matter, even if you'd rather indulge your cozy Christmas spirit than be given shivers— Angels in America is a non-negotiable must-see.
*"Oh, Culturephile, you say that to all the plays." Not so. Visit our reviews archive if you want to cross-check.
For more about Portland arts events, visit PoMo's Arts & Entertainment Calendar, stream content with an RSS feed, or sign up for our weekly On The Town Newsletter!