pushed and pulled
Meshi Chavez: …or be dragged
Fertile Ground Festival delivers tense, spooky Butoh with a layered live score.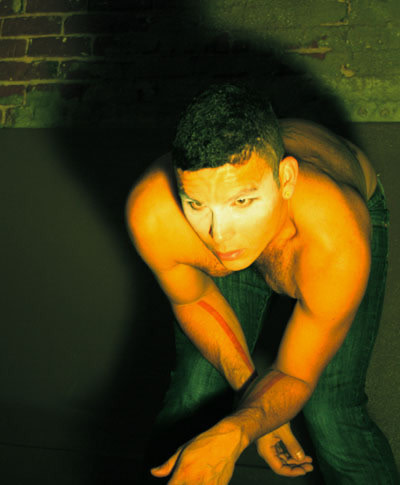 Through a visceral solo performance titled …or to be dragged, Portland dancer, butoh performer, and choreographer Meshi Chavez explores the process of confronting the myriad choices life bombards us with. Set in a deep, blacked out theater mostly lit by single spotlights, with a live score of layered and filtered vocals by Lisa Degrace, his performance is stark, pained, and bombastic. He alternates between slow motion and frenetic movement, sometimes seeming to be literally tossed and torn by life's options, though his white-painted face stays mostly frozen like a mask. Imagine peering into the dark, Butoh-tinted mind of a chronic undecider. Running less than 30 minutes in a studio intimately capped at 25 people, the show is like a quick but vigorous workout to energize you between longer Fertile Ground performances.
For more about Portland arts events, visit PoMo's Arts & Entertainment Calendar, stream content with an RSS feed, or sign up for our weekly On The Town Newsletter!