Now Hear This
Music Review: Totalwerks Vol 1 by One Model Nation
Dandy Warhols front man branches out on record and in print.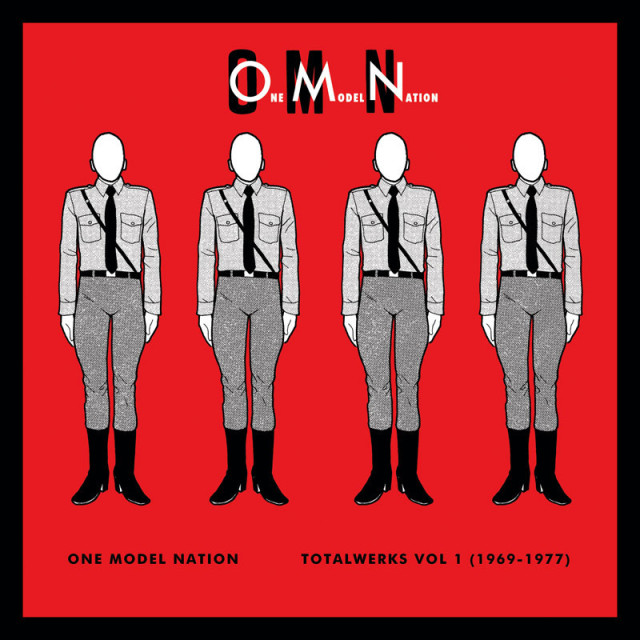 WITH DEAD FADS running rampant—to wit, ankle warmers, desert boots, and '80s dance nights—a new krautrock album may not raise many eyebrows. But add in Dandy Warhols front man Courtney Taylor-Taylor, a graphic novel illustrated by Jim Rugg, and a bevy of cohorts including actor-musician-historian Donovan Leitch, and you've got more than just a side project. "It's Donovan and mine's teenage dream band," says Taylor-Taylor.
Recorded over only a few days, Totalwerks Vol 1 (1969–1977) is an aptly abrasive yet irony-free tribute to the '70s and '80s sounds of Kraftwerk, Neu!, and the post-krautrock stylings of Cabaret Voltaire and Suicide. Taylor-Taylor's signature wink and smirk first appear in the opening notes of "East Berlin," the album's second track. A heavy but danceable electronic drumbeat leads into his chanting, "This song is not about Brussels and Bonn / This song is not about Amsterdam…. This song is East Berlin." "Mission to Mars" is a spacey soundstorm that strikes like a classic drug-fueled Warhols rant, "There's no reason to mess up the trip," sings Taylor-Taylor. "Russian Standard Time" takes the hammer and sickle, and pounds and bangs and clangs us into a way-back machine ride to when the Cold War was raging and the president wanted to put lasers in the sky."Nihilists, Communists / whatever's fair … This is Earth / this ain't Mars"
Totalwerks follows a narrative arc that was laid out in Taylor-Taylor's graphic novel of the same name. The story follows a fictional band through illegal concerts, gunfights, terrorist conspiracies, the Baader-Meinhof Gang, and the band's ultimate disappearance. Taylor-Taylor toured in Germany not long after the idea was conceived and was able to visit the places and meet the people who inspired the story, including Karl Bartos of Kraftwerk. These real-world roots give the album a sense of time and place that often eludes such high-concept side projects.
"We all knew it had to sound German," says Taylor-Taylor. "In the end I think we all were pretty surprised that it actually somehow did."