Now Read This
Wild: From Lost to Found on the Pacific Crest Trail
By Cheryl Strayed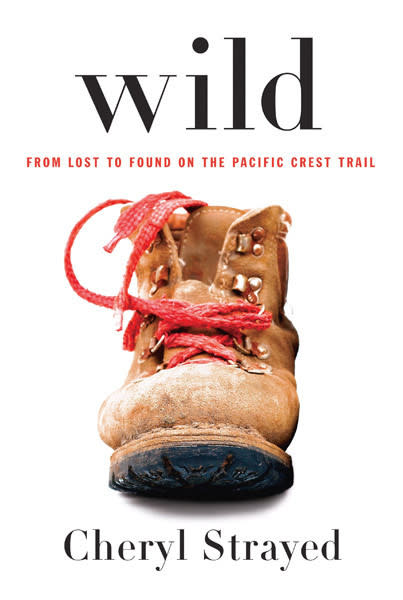 IN THE OPENING PAGES of Wild, Cheryl Strayed is limping along in the Northern California wilderness with blackened toenails, toes swollen to the size of beets, and her boots tied to her bag, when one of the boots comes loose and tumbles down a mountainside into a cloak of thick treetops far below. In a rage, she grips the other boot in her hands and hurls it into the void.
The Portland author and essayist, whose 2007 novel Torch shot to the top of that year's best-of lists, takes a raw, heartbreaking, humorous, and occasionally infuriating turn down the Pacific Crest Trail, recounting her 1995 attempt to hike it—alone. "Wild" is an apt title in many ways—evoking not just the pristine rugged-ness of her 1,100-mile hike from the Mojave Desert in California to the Columbia River on Oregon's northern edge, but also the untamed emotional landscape that Strayed is desperately trying to escape.
In flashbacks along the trail, she relives the jagged memories she is fighting to outrun: abuse, adultery, heroin, an unwanted pregnancy, and the death of her mother from cancer four years earlier—a loss that left her so grief-stricken she once broke down and ate her mother's cremated remains.
"Perhaps being amidst the undesecrated beauty of the wilderness," she yearns, "meant I too could be undesecrated, regardless of the regrettable things I had done…. Wilderness had a clarity that included me."
If the emotional baggage isn't enough, there is the actual bag Strayed struggles to carry: a ridiculously enormous backpack so overloaded with nonessentials she dubs it "Monster" and can hoist it only by finding ways to get her legs underneath it. Such bursts of levity come just often enough to blunt Wild's darkest moments. (One particularly horrifying recollection deals with putting down her mother's beloved horse.) But they don't alleviate a reader's frustration with her self-absorption—a trait that the lonely trail only intensifies. Her preoccupation with her own ghosts frequently leads her down dead ends of self-sabotage, from chewing opium courtesy of an Ashland burnout she's just met to longing to unzip her sleeping bag for nearly any man she meets on the trail.
Still, despite Strayed's penchant for self-destruction, Wild succeeds in reminding us that there's always something to be learned from anyone who, however lost, keeps putting one foot in front of the other. Nobody said watching someone find closure would be a pretty sight.
Cheryl Strayed will present Wild at Powell's City of Books on Mar 21 at 7:30.