Article
Best of the City 2012: Family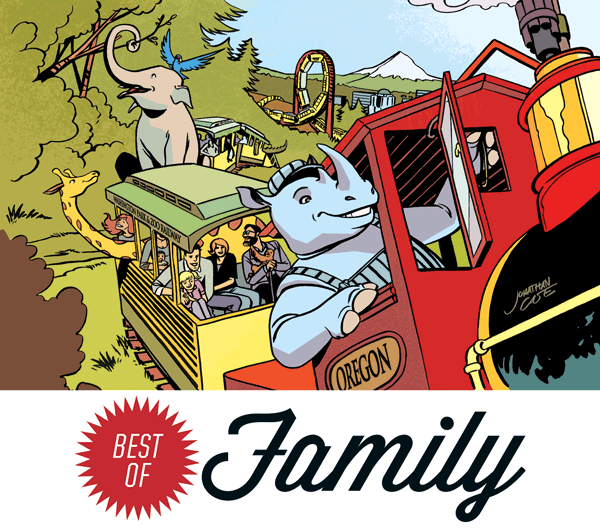 Kids' Cooking Class
The Merry Kitchen
Since 2007, Julie Merry, a registered dietitian and Western Culinary Institute grad who has run cooking programs for both Fernwood Middle School and Sur la Table, has delivered culinary know-how (and all necessary supplies) right to her clients' kitchens for birthdays and other parties. Gatherings feature how-to's on dishes that range from humorous (Green Eggs and Ham) to refined (Thai curries). For a no-mess option, move the party to Merry's inviting Northeast Portland cottage, where summer camps include planting and plucking ingredients in her backyard garden. 5202 NE 72nd Ave; themerrykitchen.com
Park Addition
Ventura Pumptrack
Think of it as an earthen skate park for bikes. Cyclists aim their handlebars up and over a series of dirt berms and moguls, using momentum to propel themselves. A beginner and a more advanced track let riders gain bike-handling skills and confidence in a traffic-free and soft-dirt-landing setting. Bonus: courses can be reconfigured easily, keeping short attention spans stoked. Even better, thanks to Northwest Trail Alliance—who designed, built, and now maintains the tracks—it all cost the city less than $5,000. In other words, dirt cheap. Ventura Park, SE 115th Avenue & Stark Street
Kids' Theater
Tears of Joy Theatre
This tiny theater piques the interest of tykes and sophisticates alike with a unique combination of elements: the ancient art of puppetry, new music by the likes of Third Angle, and stories as rich with mystery as they are bright with whimsy. Ursula K. Le Guin herself attended this winter's Ride the Red Mare, an adaptation of the novelist's A Ride on the Red Mare's Back. For now, you'll have to wait until Tears of Joy returns in the fall with a production of Perseus. 1111 SW Broadway; tojt.org
Best Rock Star Role Model
Mr. Ben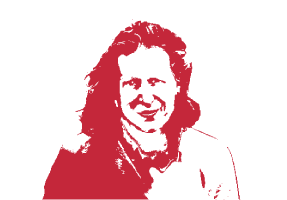 A former Fender guitar rep who's toured with Dave Matthews Band and Ozzfest (seriously), Ben Thompson (a.k.a. "Mr. Ben," mrbenmusic.com) is now considered the reigning king of Portland's budding "kindie" music scene. Thompson performs up to six shows a week at the likes of the Portland Children's Museum, Peninsula Children's Center, and Mississippi Pizza. Typical gigs witness packed houses dancing, clapping, and singing to covers like Feist's "1234" (the Sesame Street version, that is) and clever twists on old classics, like "Old Mick Jagger Had a Band." Thompson's favorite show—a weekly occurrence at Rhythm Traders—even allows hands-on kiddie jam sessions with drums, flutes, and ukuleles. Thompson's biggest groupie? Try topping 16-month-old son Makai, who's seen roughly 250 Mr. Ben shows and still asks dad for more.
Mr. Ben's Picks:
Favorite Kids' Musical Experiences
You Who (youwhoportland.com) performances at McMenamins Kennedy School are a Portland treasure. And the Northwest Children's Theater and School (1819 NW Everett St; nwcts.org): their recent reimagining of Rapunzel had a young teen rock band onstage the entire time performing songs throughout the play.
Most Kid-Friendly Restaurant
Santa Fe Taqueria (santafetaqueria.com) on NW 23rd is great, and kids eat free with adult meal purchase every Wednesday.
Place to Practice Art
The Art Cubby (1500 NW 18th Ave; kidsartcubby.com) and Art a la Carte (8535 SE 13th Ave; artalacartepdx.com) are both cool and have drop-in hours for painting and crafts.
Readers' Picks
Kids' Boutique
Posh offers a mix of the hip (retro soccer polos), the whimsical (bird-adorned pillows), and the practical (oodles of lotions and soaps). 809 NW 11th Ave and 12345 Horizon Blvd, Beaverton; poshbaby.com
Local Park for Kids
Jamison Square
Cascading fountains, rocks for scrambling, and good proximity to Cool Moon Ice Cream invite loads of summer splashing. 810 NW 11th Ave
Kid-Friendly Restaurant
Both locations feature dedicated kids' play areas and menu options like the little brewer's cheeseburger and organic pasta. 2944 SE Powell Blvd and 3947 N Williams Ave; hopworksbeer.com
Best Summer Zoo Attraction
Summer Concert Series
You rock to acts like Levon Helm while the kids gawk at the swooping birds of prey. oregonzoo.org
Summer OMSI Attraction
OMSI

After Dark
DJ parties with Bollywood dancers and workshops on liquid-nitrogen ice cream—better call a sitter! omsi.edu/afterdark