Scene & Heard
Spider Woman
A Cirque du Soleil contortionist talks about Portland and life on the road.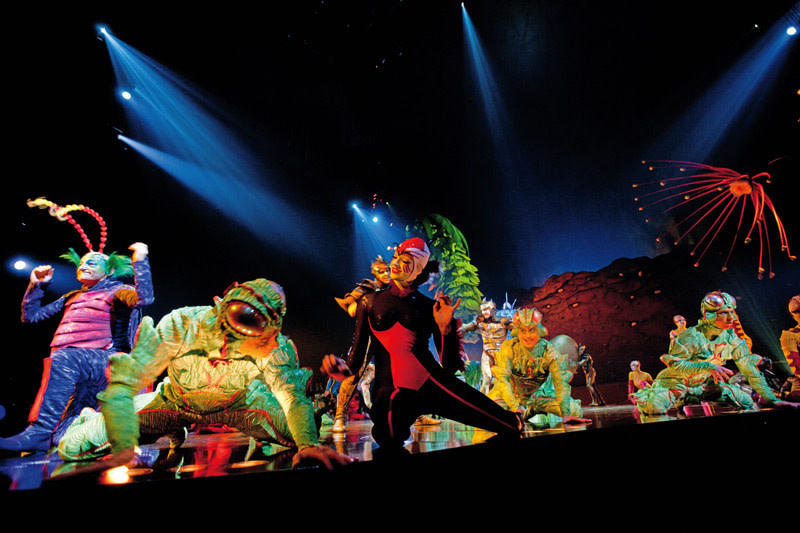 When Cirque du Soleil unpacked its spring show Ovo in Portland, the Montreal-based circus empire created a rare meeting point of modern entertainment glitz and the nomadic carny culture of old. We chatted with Robyn Houpt, the 33-year-old contortionist who played Ovo's "Black Spider," about her globe-trotting professional—and personal—life.
THIS IS MY FOURTH Cirque show. I started in 2002. I'm from Denver, but I don't have a place to live other than this.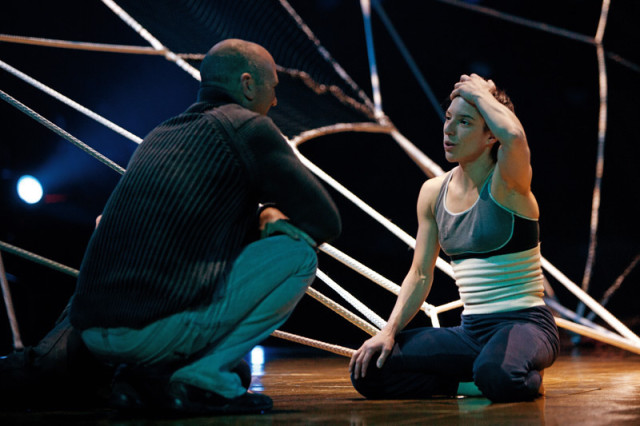 I do miss having a home. Sometimes I look longingly in the windows of furniture and décor showrooms. Then I remind myself how much money I'm saving by not buying all that stuff. I'd be dreaming of traveling if I were sitting in my beautiful home.
We're in a city six to 12 weeks. We're quite isolated sometimes, especially if we don't speak the local language. Life happens here in the tent. We really rely on each other for friendship. Dating definitely happens between performers. My boyfriend's one of the crickets. He's from the south of France.
We have a large Russian population, so they hang out together. The Chinese performers don't speak English, so that's a limiting factor to hanging out with them. One of my favorite things about Cirque is that you'll have a French guy and a Russian guy who learned English from speaking with each other under this tent.
When we get to a new city, right away I try to get my bearings. I have to find my grocery store, my pharmacy. I always need my coffee shop. All the things I would have if I lived someplace permanently.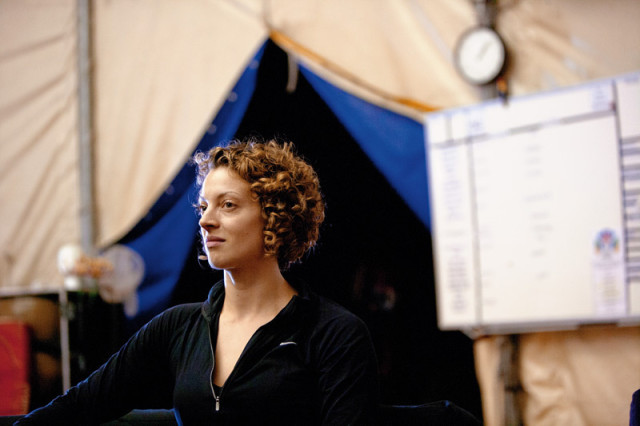 Portland stands out to me, not for any obvious or dramatic reasons, but just for the fact that I feel good here. I like the fact that I can have food in every bar, so I can eat after work if I go out for a beer. This can be a surprising pain in the ass in other cities. There seems to be a holistic attitude toward life—and a lot of acupuncturists—which is aligned with where I am in my life. Perhaps it's because there are so many trees here, but I feel I can breathe.
I've formed a real estate investment company and am certified to teach Pilates. I'd prefer to leave this life gracefully than be sent to the glue factory like an old horse. If not, I can be the weird old lady on the corner spouting stories of my days as a circus carny, which nobody would believe anyway. It's totally possible to get burned out on this life. But I'm not there yet. 
Check at our slide show of Cirque du Soleil's opening night on Culturephile