Long Story [Short]
The Refugee
Ismet Prcic, 35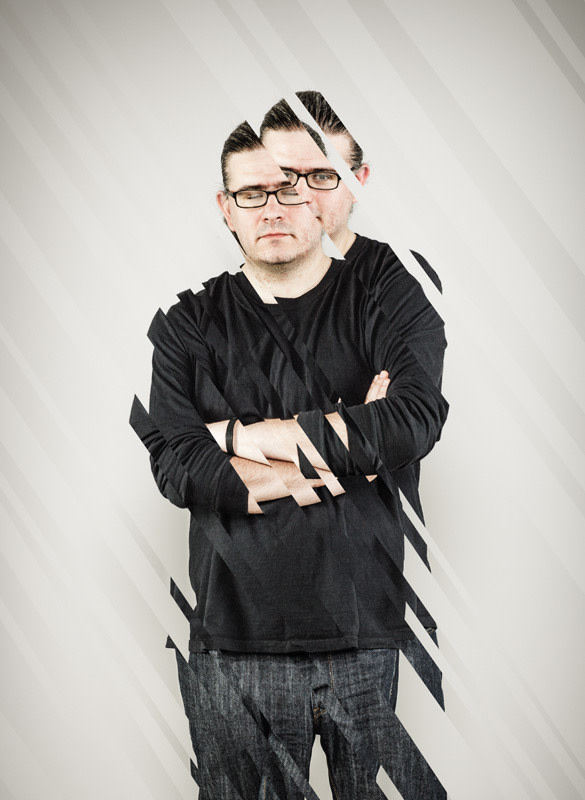 IN 1995, AT AGE 18, Ismet Prcic escaped his war-ravaged Bosnian hometown of Tuzla and emigrated as a refugee to a very different world: sunny Los Angeles. He then attended college at the University of California–San Diego and later the esteemed master's program in fiction at UC-Irvine. He and his wife, Melissa Prcic, came to their senses in 2008 and moved to Portland. Prcic's first novel, Shards, filters the horrors of war and the heartache of displacement through an eerily familiar character: a young Bosnian refugee named Ismet Prcic.
• • • • • •
PEOPLE ALWAYS ASK how close to reality the book is. It's very close, but my whole philosophy is that there is no such thing as nonfiction. Calling something nonfiction is disrespectful to reality, which we can't really understand. We keep pretending we're objective about things, while everything is filtered through your brain, your notions. How we see the world is a very brittle construction of a bunch of minds.
TO ME EVERYTHING'S BRITTLE because of the war. You believe in your country, you have savings and a house, and then suddenly you don't have any of it. And you realize, "Oh, this is just a bunch of agreements; if somebody just changes his mind, it all goes away." Money, country—these are human constructs. When something crazy like war happens, that veil of truth falls.
MY GREAT-GRANDFATHER had the first car ever in Tuzla; he brought it in on a muddy road. He had 40 houses downtown. Then in the First World War, he started doing business with the wrong people, and the other people won: all gone. Between the wars, he built the whole empire back up. This is a guy who couldn't write. Then the Communists came in 1945: all gone. So I think it's nice to get a bit of money, but it's not important.
IN BOSNIA, the thing about Communism was that there was less stress. You knew what your life was going to be ahead of time. You figure out when you're 8 years old that you're going to be a machinist, and you go to a high school to be a machinist. You come out and work at a factory where you have a job for life, you go to the Adriatic for seven days every year, and that's your life. You had enough to live, but not a lot of stuff.
WHEN I TEACH MY STUDENTS at Clark College, I get out a $20 bill and say "What is this?" They say, "It's a $20 bill." And I say, "No it's not. For something to be true, it has to be true at all times. This is a piece of paper with designs on it. Five hundred years from now it's nothing, and five hundred years prior it would be a piece of art."
I WRITE IN ENGLISH. I can't write in Bosnian, because when I was first writing when I was a kid, I wanted to be perfect, so I would sit there and agonize over words and nothing would get done. But when I got here, I just had to communicate. Every once in a while I'd figure out an idiom and use it and the teacher would write "cliché," and I was like, "No! Are you kidding me? I've assimilated!"
I WENT UNDIAGNOSED with PTSD for a long time because I didn't have insurance. I had panic attacks and this recurring nightmare where I'm in Los Angeles on a beautiful sunny day and I hail a cab, and the guy says "Where do you want to go?" I say, "Home," and he starts driving and makes a turn and it's Tuzla in 1994 and shit is exploding, he's going "GO! GO! GO!" But then it becomes so boring after a while. I think writing about it was a kind of therapy.
FOR SOME REASON people have always gravitated to help out every time I needed it. In Bosnia there's this word nafaka, which means destiny—like life is going to take care of itself. During the war, my mother would use the last of our flour to fry some dough for dinner, knowing that tomorrow would carry its own nafaka. And I had these experiences where I didn't know where I was going, but went out and did things and met the right people. So things took care of themselves, in a weird way.