Drink Locally
I Want Candy!
No, it's not good for you. Deal with it.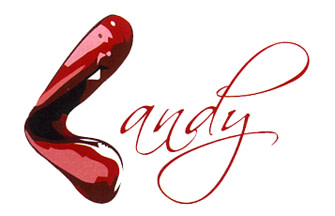 Right off the bat, I gotta say the tawdry logo for this place had me thinking it was an escort service. An open, heavily lipsticked mouth forms the letter "C" which is followed by "andy" in a breathless, seductive script.
Candy is a high-gloss bistro that opened two weeks ago in the old Mercado location in the Pearl. The interior look is pure futuristic Vegas sports bar (March Madness enthusiasts could do worse), but it just as easily could have been a bar designed for Tom Hanks's character in Big. The booths come with 20-inch touch-screen monitors for your surfing and gaming enjoyment, and the menu is loaded with all manner of beguiling junk. If you're feeling ambitious, you can build your own pizza. Or assemble your own burger. I didn't see any of the customers puttering about in the kitchen, so I would assume this means you can ask for whatever ingredients you want.
But it's the drink menu that really looks to lure in the whipper-snappers. Like the witch's gingerbread condo in Hansel and Gretel, it all appears to be super-duper yummy deleesh—with just a whiff of evil lurking beneath the frosting and whipped cream. I'm not sure what I was thinking when I ordered the Death By Twinkie, a towering milkshake with a golden sponge cake crumbled into it, accompanied by a heavy pour of Bacardi, but I punished the bastard. Everyone who walked by stared at me as if I was deranged, and one of my friends announced, "That looks disgusting. You're not going to drink it are you?"
Well, uhm, yes. I loved every teeth-aching slurp of that hideous parfait. Yes, I realize I was taking three months off my life expectancy. And I'd do it again! No, I will not become a regular. But who among us has not spent a day raging over spreadsheets and infernal deadlines, dreaming of a big boozy milkshake? Pacify your inner child and engage your outer lush at the same time!
The fresh-cut potato chips delivered an earthy crunch, but my friend's Fountain of Youth (Grey Goose, elder flower liqueur and acai juice) was left untouched after a few exploratory sips. "Too sweet," she grimaced. Indeed, if you're lacking a sweet tooth, the drink menu has little to recommend it: the Candy Apple, Sour Caramel Apple, White Chocolate Martini, Lemon Head, and Cherry Cordial are some of the more bizarrely saccharine options.
I didn't care, though. I was thoroughly engrossed in trivia challenge on the touch-screen, and a scant nine levels later, it was time to bid Candy a fond farewell.
I'd be lying if I said I liked the place, or dug the concept. It's a temple of indulgence that caters to our most juvenile impulses. But time passes at Candy. There's no way you can chug a Death By Twinkie (beware the dreaded ice cream headache), and if you start web surfing you're surely doomed.
Strangely enough, the menu states that on Friday and Saturday nights, patrons must be over 26 to get in. Is that even legal? I wondered. The waitress assured me the OLCC was fine with it. "We're trying to cater to an older crowd," she said.
Hmmm. An older crowd in need of a sugar buzz, perhaps? I hope they realize they're not going to move many Death By Twinkies over the weekend. That is, unless I'm in the neighborhood.