Bourdain
Anthony Bourdain Was Here (at the Keller)
An evening with the 'Kitchen Confidential' author is one well spent.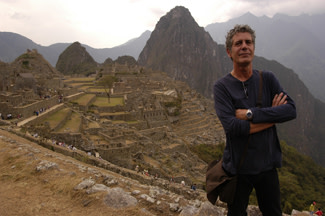 Anthony Bourdain is the world's foremost gastronomical tourist, and tonight the colorful television star and best-selling author will be at the Keller Auditorium for your enjoyment.
The New York chef achieved stardom when he penned the 2000 memoir Kitchen Confidential. Nearly a decade gone and two books later, Bourdain hosts the show No Reservations on the Travel Channel and gets paid to eat his way around the world. Not exactly a terrible way to spend a life.
The Keller is located at 222 SW Clay and the show starts at 8 p.m. Get your tickets here.