julia
Julia Child Finally a Best Seller
It's amazing what a dose of Hollywood can do.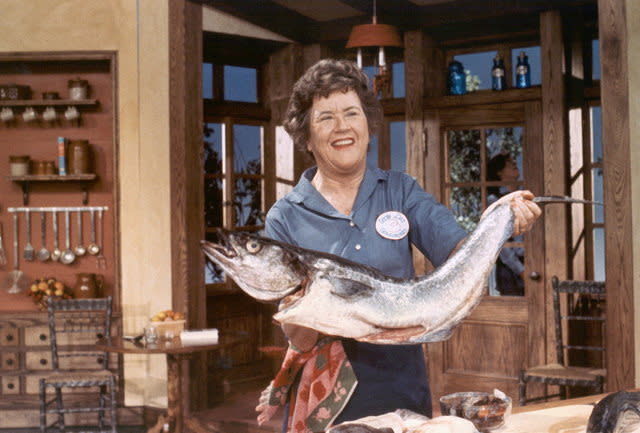 It took 48 years and a little help from Hollywood, but the New York Times reports that Julia Child's Mastering the Art of French Cooking sold 22,000 copies over the weekend and will debut at number one on the New York Times best-seller list under the "how-to" category.
Of course, success for Ms. Child, who died in 2004, comes on the coattails of the excellent film Julie and Julia. In case you've been visiting another planet during the past couple of weeks, you can read all about the movie here.
Anyone who already owns a copy of Child's debut book knows that Julia Child is no Rachel Ray. Her recipes are complicated to the novice cook and serve as a great introduction (and authority) on the types of classic French techniques that much of modern cuisine is based on. That such a book would become a best seller in a country with a food system dominated by big agriculture, fast food, and shortcuts is remarkable. That said, it will stay remarkable only if book buyers actually use it. We'll have to wait and see.