bruni
Frank Bruni on Portland Oregon
The ex-New York Times writer on writing, eating, Portland, and not getting fat.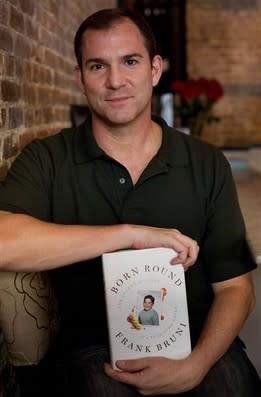 During his stint as the New York Times restaurant critic, Frank Bruni could kill a restaurant in a paragraph or less. Last month, Bruni threw in the napkin, ending his five-year run as New York's most influential professional eater.
For reviewers, anonymity is requisite. But for Bruni, it's no longer required as he's been on television promoting his excellent new book, Born Round, The Secret History of a Full-Time Eater.
In this video, Bruni chats up Charlie Rose on the topics of food writing, eating, and America's hottest food cities.