PCA
PCA Event To Host Top Northwest Food Writers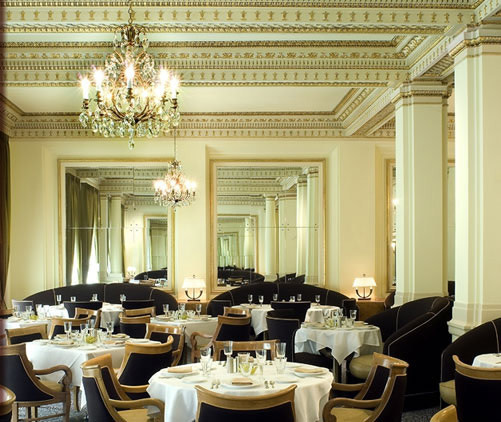 The thought of summer ending is tough to comprehend when it's 93 and sunny, but one knows the rainy season is coming when the dining events go indoors. And here's one of the inaugural indoor events of early fall that fans of food and food writing won't want to miss.
The Portland Culinary Alliance, our city's fraternal association of culinary professionals, will host several renowned food writers on Saturday October 3rd from 8:30 am to 2:00 pm at Gracie's Restaurant at the Hotel Deluxe. (729 SW 15th Avenue) The event is called Eat My Words: Literary Food Writing That's Good Enough to Eat, and the roster of visiting writers and local chefs lives up to its title.
Check it out:
Molly Wizenberg, author of A Homemade Life: Stories and Recipes from My Kitchen Table
Matthew Amster-Burton, author of Hungry Monkey
Diana Abu-Jaber, author of Crescent and The Language of Baklava
Shauna James Ahren, author of Gluten Free Girl
Jennie Shortridge, author of Eating Heaven and Love and Biology at the Center of the Universe
Erica Bauermeister, author of The School of Essential Ingredients
Each author will perform a reading and offer food-writing tips to would-be gastronomical scribes. Following the program, a crew off local chefs will prepare a lunch, featuring recipes provided by each author. Chefs include Mark Hosak of Gracie's, Benjamin Bettinger of Beaker and Flask, Gregory Denton of MetroVino, Jeremy Frice of Departure, and pastry ace Lee Posey of Nel Centro.
After reading about this line-up of authors, and the fact that it includes lunch plus snacks and coffee from the very amiable pair of Adam and Jackie Sappington of Country Cat, I expected it would be a $200 day. But no! For the general public, tickets are only 65 bucks, and you only have until Friday to register. You can register here.