Pour
Oregon Distillers Make Their Mark on the World of Whiskey
Portland's House Spirits, Clear Creek, McMenamins and other Oregon distillers are brewing locally made whiskey.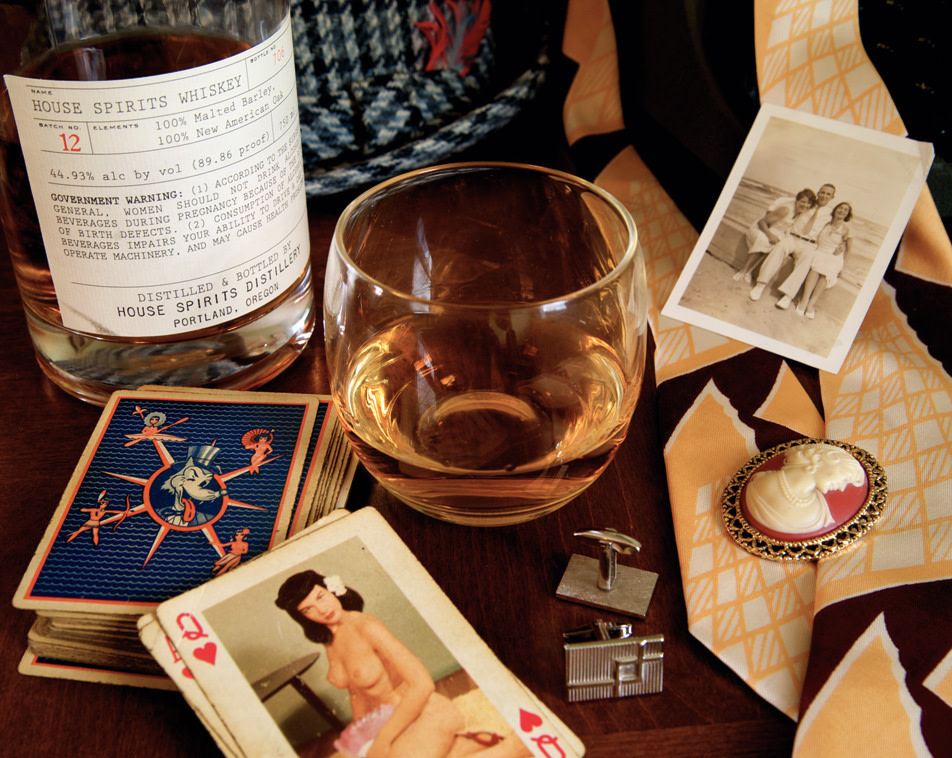 Like the best wines, whiskey carries a palpable sense of place. Whether it's the Scottish peat used in a single–malt scotch or the limestone–filtered Kentucky branch water in bourbon, whiskey's nuances speak volumes about its regional roots. So leave it to Oregon's growing contingent of microdistillers—mostly made up of the same upstarts that revolutionized craft beer a few decades back—to take a less traditional route.
"Distilling used to be defined by its locale and the resources available," says Christian Krogstad, owner of Portland's House Spirits. Now, thanks to a better understanding of climate and chemistry, quality hooch can be made anywhere. "We're not inhibited by whiskey's tradition," Krogstad says. "We can do what we want and make Oregon whiskey the kind of whiskey we like to drink."
Armed with this knowledge, we plunged headlong into an array of whiskeys currently available from Oregon's distilleries.
Krogstad and his partner, Lee Medoff, are the proud parents of House Spirits Whiskey, a smooth three–year–old malt whiskey aged in charred oak barrels. Like most of the locals, this one is an easy quaff, light on burn, but by no means wimpy. It's slightly sweet, with bountiful toffee and caramel notes and a fast, unfussy finish.
For tipplers in need of a high–impact experience, Clear Creek Distillery proffers its McCarthy Oregon Single Malt, a burly spirit that's every bit as smoky as anything from Islay. It's derived from an unhopped beer wash from Widmer Brewing, with Scottish peat added for that authentic throat–clenching bite.
And what would St. Paddy's Day be without a little old–country flavor? But you'd better act fast if you plan on enjoying McMenamins' rarified Devil's Bit. A buttery blend of red winter wheat and barley, with the slightest suggestion of cinnamon on the back end, the whiskey is sold exclusively on St. Patrick's Day (March 17) and is available only at McMenamins' Edgefield and Bend locations. "It's a single–barrel release," says distillery manager Clark McCool. "The 200–milliliter flasks are usually gone by five o'clock."