Taboadaland
Luce Events Ramp Up
Navarre Chef John Taboada's events space Luce to host a number of summer events.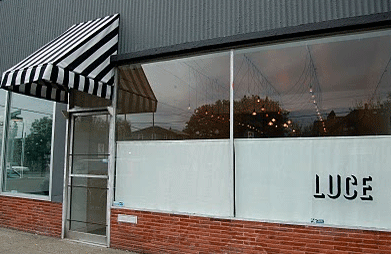 It's been about a year since Navarre chef and 2009 Oregonian Restaurant-of-the-Year recipient John Tobaoda announced he would debut his new event space, Luce, which is located on the southwest corner of 22nd Avenue and East Burnside. And though Taboada and his wife/business partner Giavonna Parolari have hosted their fair share of events, including weddings, dinners, and even a supper co-produced with Nostrana chef Cathy Whims wherein former New York Times restaurant critic and Gourmet editor Ruth Reichl was the guest-of-honor, Luce as mostly been a work in progress—until now.
Toboada this week announced three upcoming public events, starting this Monday July 19th with a dinner with beloved local winemaker Alfredo Appoloni. For a calendar of all future events at Luce as they appear, visit the website.