Eat This Now
Boffo Baked Goods at Ristretto Roasters
Kim Boyce arrived in Portland this year with one of the year's best books under her baking belt and a collection of treats ready-made for a local coffee shop.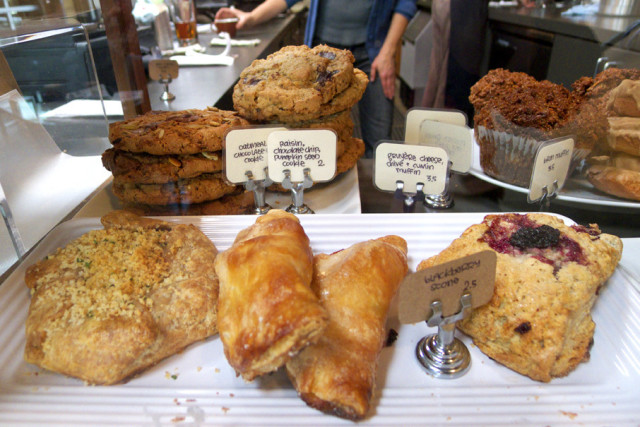 Portland's food scene is about adventure. Who doesn't love sniffing out the Next Food Fixation or finding a sweet hangout to call your own, complete with fresh coffee, handsome reading corners, and welcoming vibes? At Ristretto Roasters, you can have it all.
A few months ago, the wired-in North Williams fueling station quietly unveiled an impressive collection of baked goods from local newcomer Kim Boyce. The hot-shot L.A. pastry chef turned mother and home baker arrived in Portland this year with one of the year's best cookbooks under her baking belt, "Good to the Grain: Cooking with Whole Grain Flours," a revelatory exploration of eleven flours in rustic baked goods. Boyce is rocking Danish pastries with rye flour and maple sugar, and rethinking graham crackers with hints of cocoa-esque Ethiopian teff. And while she and her chef-husband Thomas—from L.A.'s famed Spago—contemplate their place in Portland's restaurant world, you can get an early taste of Boyce's brave new baking at Ristretto.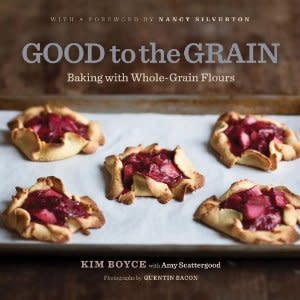 Inspirations change with the season, but you can count on the "Sweet and Salty," a fantastic chocolate chipper, nutty with whole wheat and powered by giant milk chocolate chunks and a landscape of pumpkin seeds. Buckwheat scones arrived this week, rolled into spirals with a taste of fall: figs, butter, and port wine. The sweet potato and date muffins look like the A-Bomb of muffins—mushroomy clouds of deep orange goodness full of big, soft-cooked dates and bits of sugar-spiced dates buried in the caps like punctuation marks.
Still, Boyce hasn't abandoned the flour of her youth. Fantastic hand-pies, beautifully flaky, and leaking crisp-baked fruit juices, are fashioned from white flour, pure and simple.
Boyce reads from her book, talks about her journey from chef to home baker to cookbook author, and answers your questions at 6 p.m. this Friday, October 29 at Ristretto Roasters (3808 N Williams Ave).