Good Deed Eats
Big-Hearted Bites
Three local events that pair filling up with philanthropy.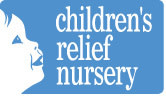 A REALLY SUPER SUNDAY
What: As noted in our Wednesday post, a 9-course, off-the-menu "Winter Celebration" to benefit White Bird
Where: Grüner, 527 SW 12th Ave
When: Sunday, Feb 6, 6-10pm
Why: Grüner's Chris Israel is joined by Cathy Whims (Nostrana), Kristen Murray (Paley's Place), Marius Pop (Nuvrei Pastries), and others, to present a lavish Alpine feast, including three hors d'oeuvres (escargot canapé, gruyere cheese puff, fried oysters with remoulade), an antipasti plate (foie gras torchon, speck, venison terrine, pickles), grilled golden trout, braised short rib goulash, a marcona almond tart, and more. By paying to eat like a linebacker, you'll be supporting the non-profit White Bird's endeavors to both bring the world's best dance troupes to Portland, and nurture top local choreographers and aspiring dancers. The meal is paired with wines and specialty cocktails, and will feature performances by members of Vagabond Opera and Three Leg Torso.
Price: $250/person ($150 tax deductible); make reservations online or call 503-241-7163
MAGNANIMOUS MONDAY & TUESDAY
What: "A Taste of Peru" to benefit Green Empowerment
Where: Andina, 1314 NW Glisan
When: Monday, Feb 7 & Tuesday, Feb 8, 6pm
Why: Green Empowerment helps provide clean water, electricity, and long-term economic and environmental sustainability to villages in the developing world by providing efficient, cost-effective, and renewable solutions. These communities include Cajamarca, Peru, the native town of Andina owner Doris Rodriguez de Platt. She and her husband John are once again fundraising for the Light A Fire award-winning non-profit by offering two five-course dinners paired with wines. An overwhelming array of appetizers are followed by prawn cebiche, Codorniz a la Brasa (whole bird with duck fat roasted potatoes, a traditional street food), an ox tail relleno, grilled lamb ribs, and three sweet treats.
How Much: $175/person; purchase tickets online or call 503-284-5774
THIRSTY THURSDAY RELIEF
What: The third annual Iron Bartender event to benefit the Children's Relief Nursery
Where: The Portland Center Stage Gerding Theater at the Armory, 128 NW 11th Ave
When: Thursday, Feb 10, 6-pm
Why: Mixologists Douglas Derrick (Nostrana), Chino Lee (Fratelli), Brandon Wise (Irving Street Kitchen), and Adam Robinson (Park Kitchen) battle for the title of Portland's 2011 Iron Bartender by competing in a secret ingredient-infused mix-off. They will also create a signature drink to compete for the audience-determined "People's Choice" award. In addition to eight cocktail tasters, guests get hors d'oeuvres from Bon Appétit Management Company, a Deschutes Brewery beer, and a chance to win prizes. All proceeds from this boozy benefit support the Children's Relief Nursery's critical child abuse and neglect prevention services for at-risk families.
How Much: $50/person; purchase tickets online or call 503-283-4776