OPENING NIGHT
Charcuterie Chic
Olympic Provisions NW opens, bringing rotisserie chicken and handcrafted charcuterie to the far reaches of Northwest Portland.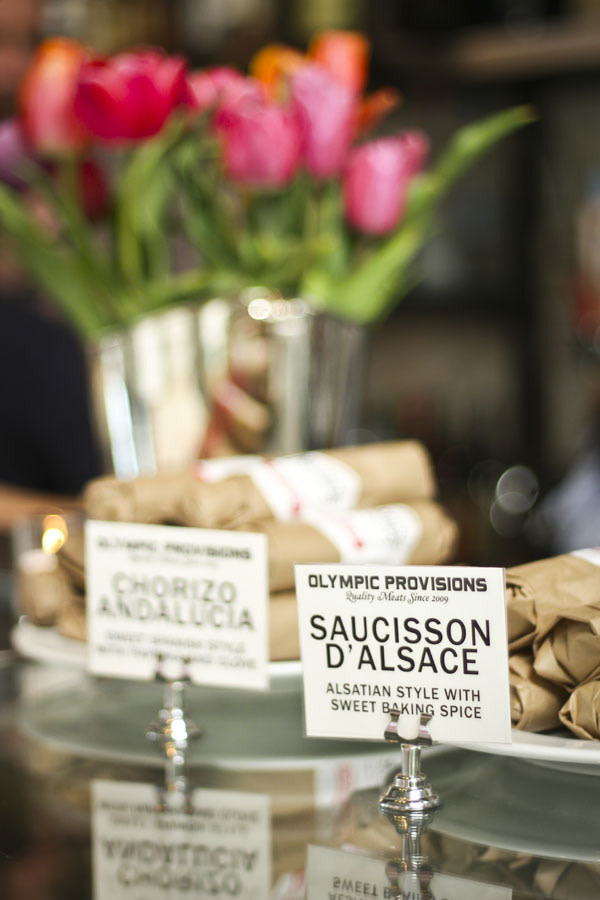 Leave it to Nate Tilden and Elias Cairo to figure out the secret ingredient for truly phenomenal charcuterie. In order to make the best sausages, rillettes, pates, cured hams, frankfurters, and bratwurst around, you need to set up shop in the shadow of a bridge. The Olympic Provisions team launched their newest spot near the Fremont overpasses on NW 16th and Thurman, staking their meaty claim in yet another industrial area of our fair city. The new space is both neighborhood cafe and USDA-certified meat-curing headquarters, and reflects the same DIY design ethos as the charcuterie empire's flagship space in the Central Eastside Industrial District, but with a brighter, more intimate feel. Check out our photos of the new space, and pop in for lunch or dinner before the new location is overshadowed by the next inevitable expansion of Tilden's empire.
Olympic Provisions NW – 1632 NW Thurman St. 503-894-8136. Open Monday through Saturday from 11 a.m. to 10 p.m.
While Cairo works his magic in the 4000-square-foot production facility connected to the restaurant, the open kitchen will be headed by former Clyde Common sous Erin Williams.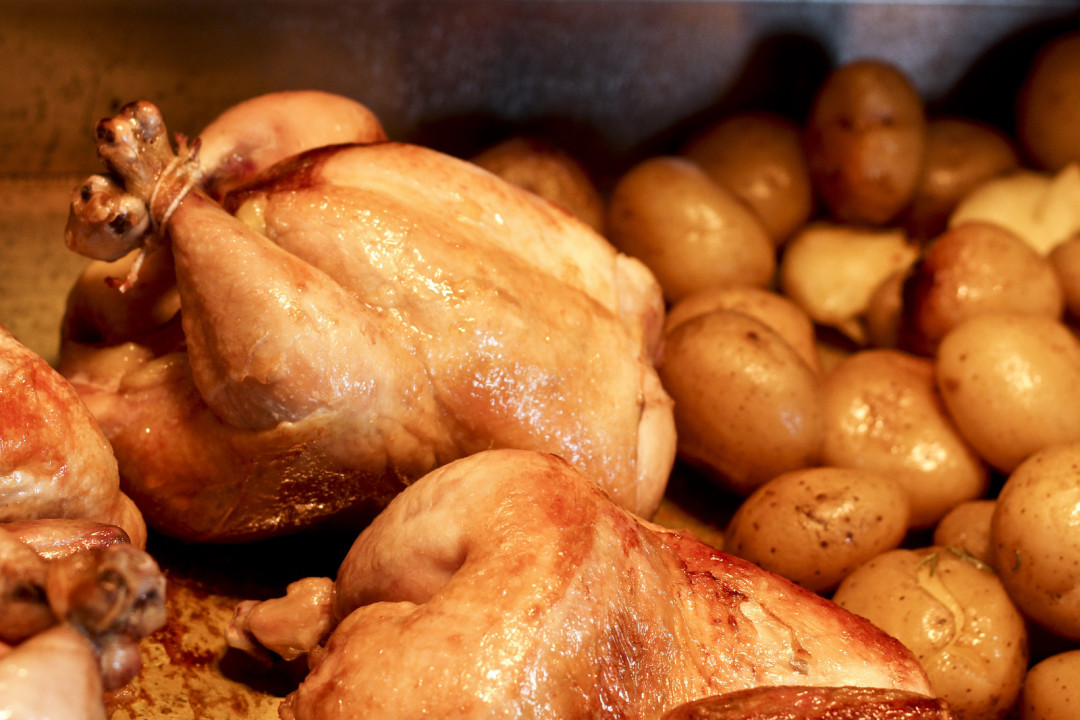 The menu will feature the classic sandwiches and charcuterie that made OP a household name, along with rustic Italian dishes like polenta with spring veggies, fried egg, and "cheese broth" ($12), ribeye steak with grilled romaine, salsa verde, and grana padano ($19) and rotisserie chicken from the adorable red eBay-scrounged roaster (complete with schmaltz potatoes, $15).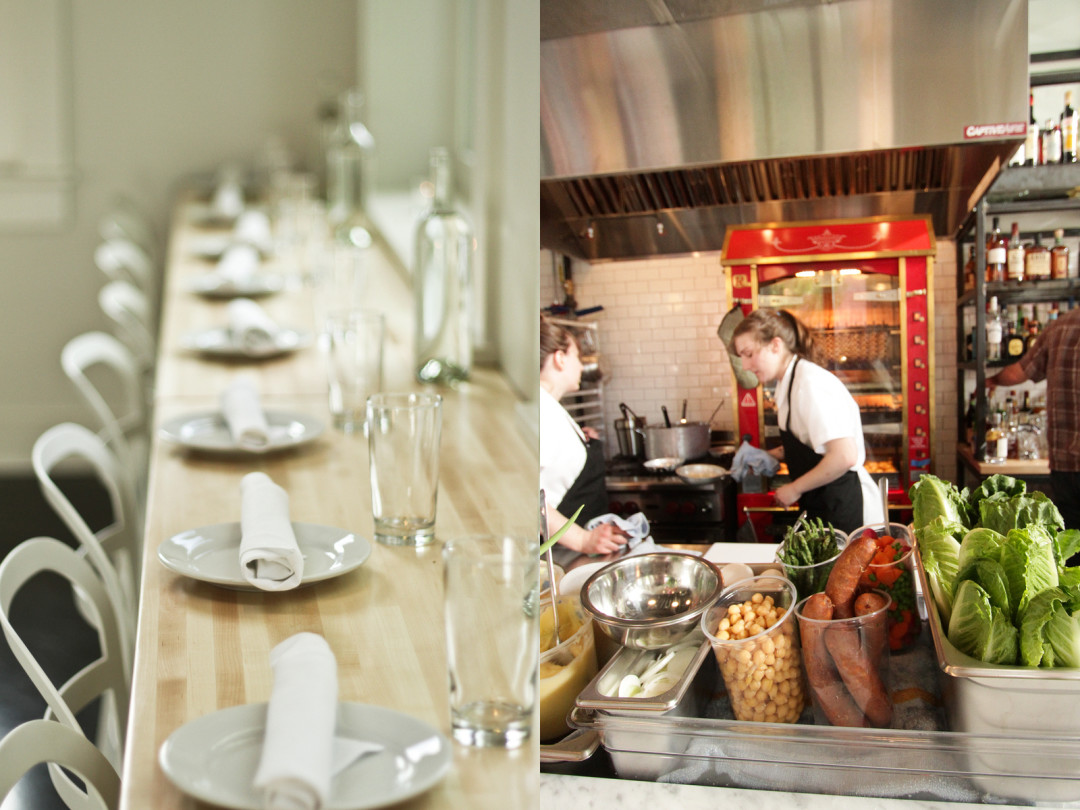 Left: Pull up a chair at the well-lit counter, grab a charcuterie plate ($12) and a specialty cocktail like the Whiskey Ginger, with Buffalo Trace, ginger beer, and lime ($8). Right: You gotta love a restaurant that stocks sausages in the mise en place.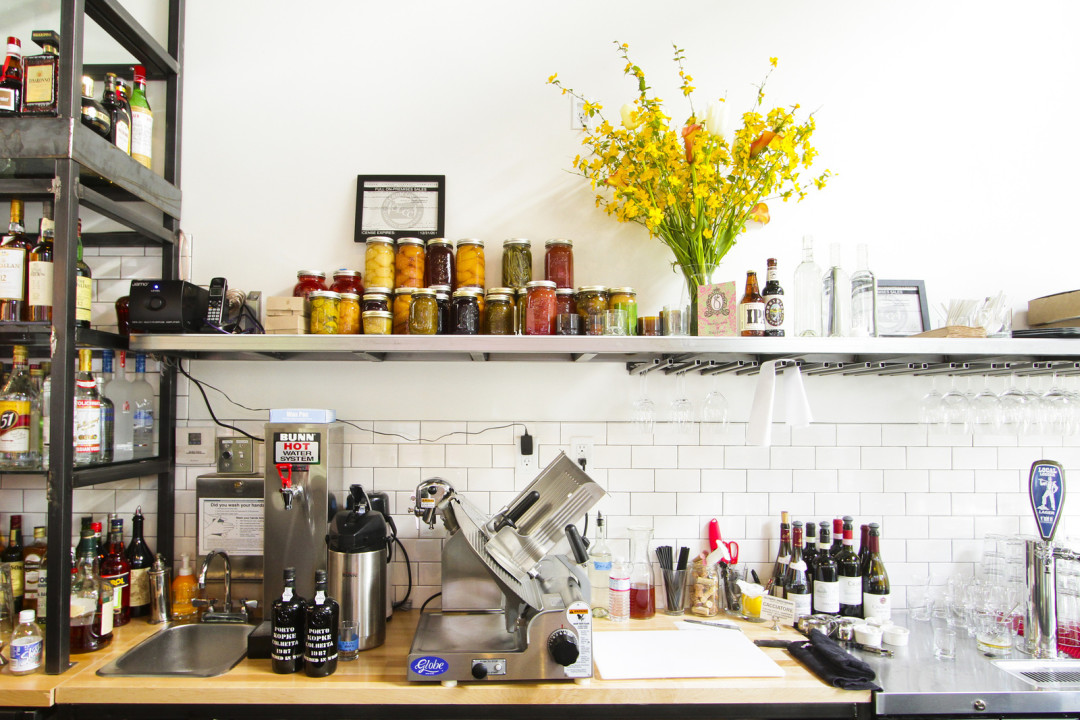 The walls of windows and skylights illuminate the white subway-tiled walls, polished-metal meat slicer, handcrafted wine displays, and piles of salami wrapped in butcher paper topping the glass deli case.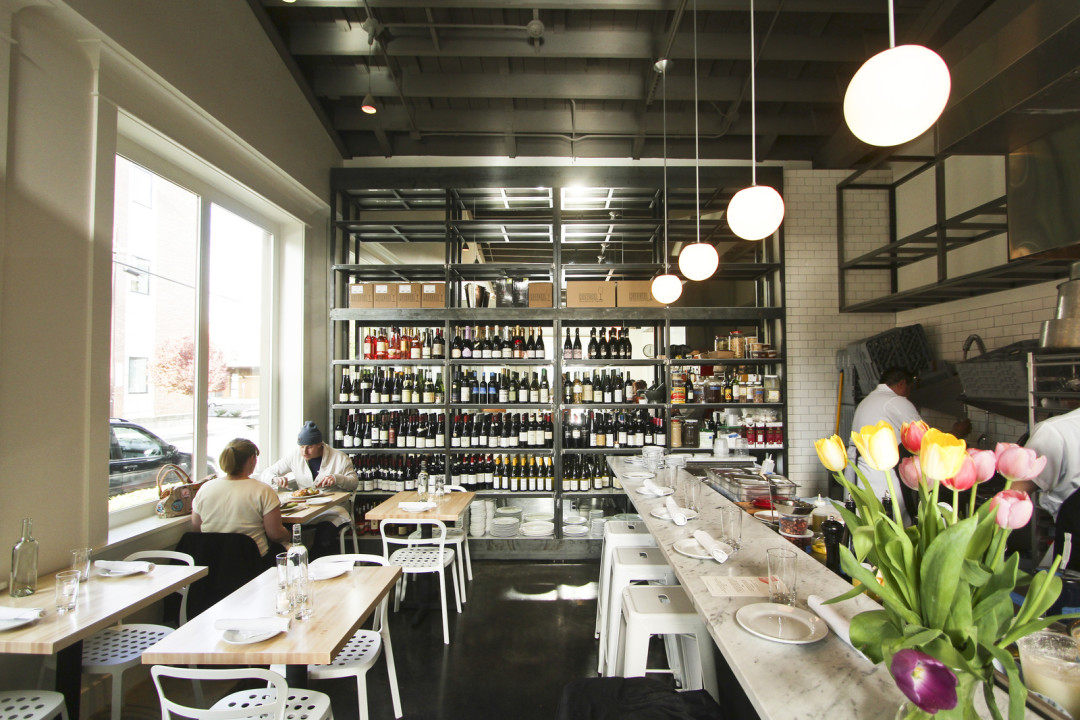 The custom-built wine wall (filled with choice selections from wine director Star Black) and the kitchen counter's frame were hand-fused by Tilden and his father – talk about a labor of love.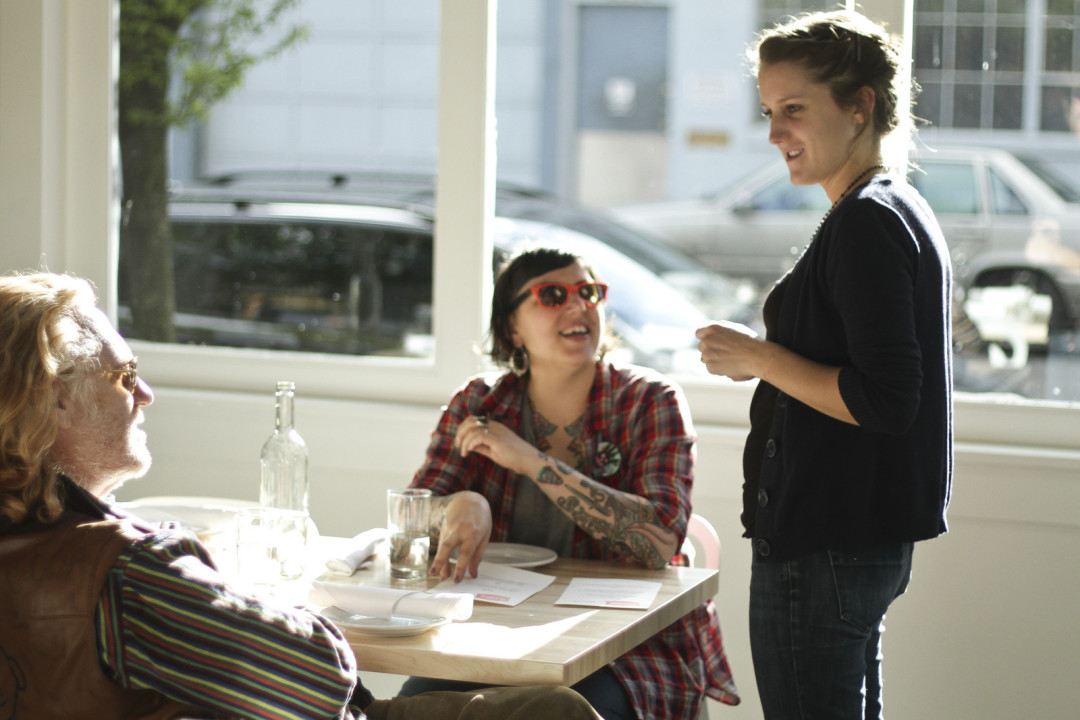 Expect Olympic Provisions NW to keep the laid-back, comfortable vibe of the original, with lunch offerings like hot ham-and-brie sandwiches, porchetta sandwich on ciabatta, and OP's signature frankfurters.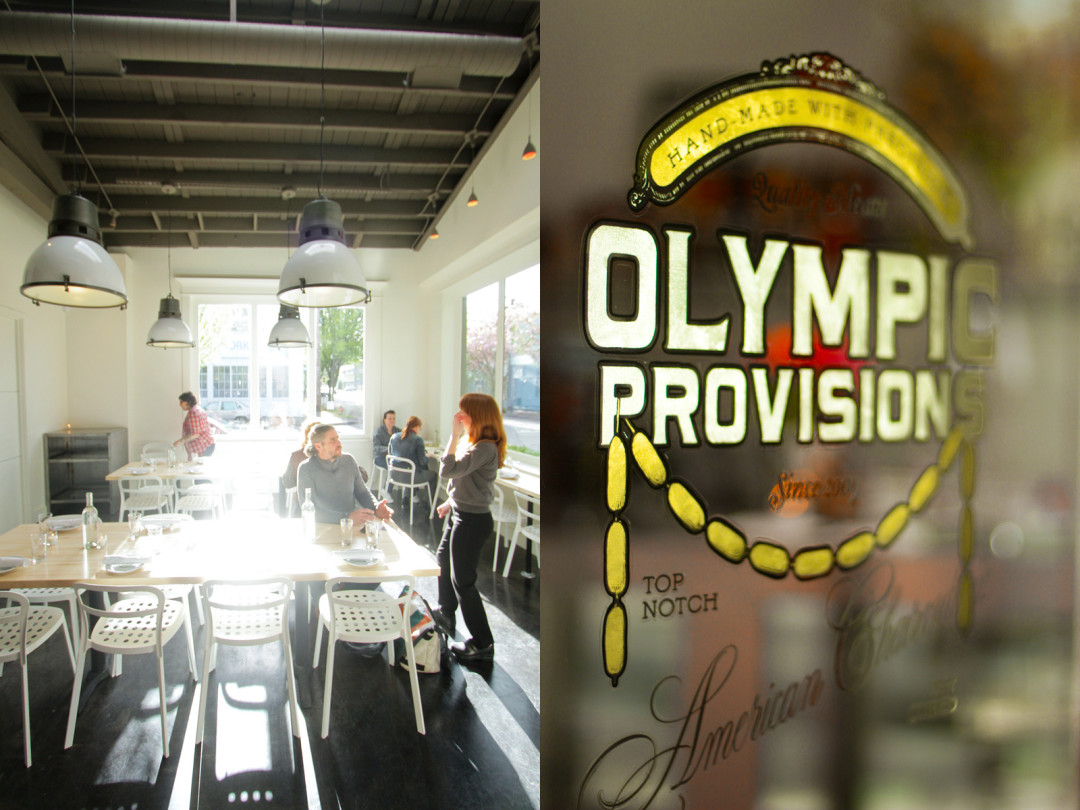 "If it gets any brighter," Tilden exclaimed, squinting into the sunlight streaming through the restaurant's windows, "we might need blinds." When they show up, you can bet they'll be handcrafted as well.