Pantry
New Grocery: Salt, Fire, &Time
With an emphasis on seasonal, local foods made in a traditional peasant method (read: heavy on butter and fermented veggies), this new grocery makes and teaches about food in a thoughtful, health-focused way.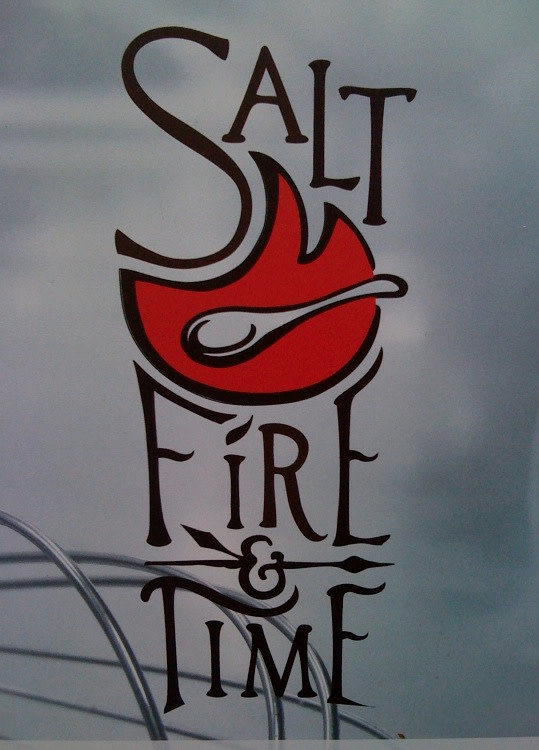 Walking up and down the aisles of any grocery store, and the amount of packaged foods can seem overwhelming. Local chef Tressa Yellig is dedicated to fostering a return to "traditional, nurtrient-dense foods," as she says; namely, fermented vegetables, organ meats, cultured dairy products—anything that your grandmother's grandmother used to make. As of last month, Yellig has opened up a prepared-foods grocery called Salt, Fire, and Time, stocked with such items.
Though the shelves are somewhat sparse, the offerings are rich. All local, seasonal, and much of it made by Yellig herself, there's a lot here to admire and take home. A board lists what's available when you enter. Duck eggs, truffles, potted salmon, and coconut yogurt were all in the fridge on a recent visit, along with some nice-looking stews and a house sauerkraut. There's Pink Slip Jam, Pure Simple Juice, buttery gluten-free pies from Queen of Hearts (with sweet options like hazelnut and apricot, or nutella, and savory choices such as black bean and pepper jack), and Queen D's tea in herbal blends with ingredients like basil, lemon balm, marigold, and thyme. And other sundry items, such as an excellent house-made cherry hazelnut granola, and Freddy Guys' hazelnut oil.
But this isn't just a grocery; Yellig wants to create a community here, and she offers weekly dinners at $15 a plate in the backyard, with live music as entertainment. There are also classes on everything from pickling and preserving to grilling to Japanese home cooking.
Tucked away on the first floor of a converted home at 1902 NW 24th Avenue, right off of NW Thurman Street, the grocery's open Tuesdays through Friday from 11am to 7pm.