Desirables
Pouring Over Portland
The latest trend in coffee brewing is a trick you can try at home.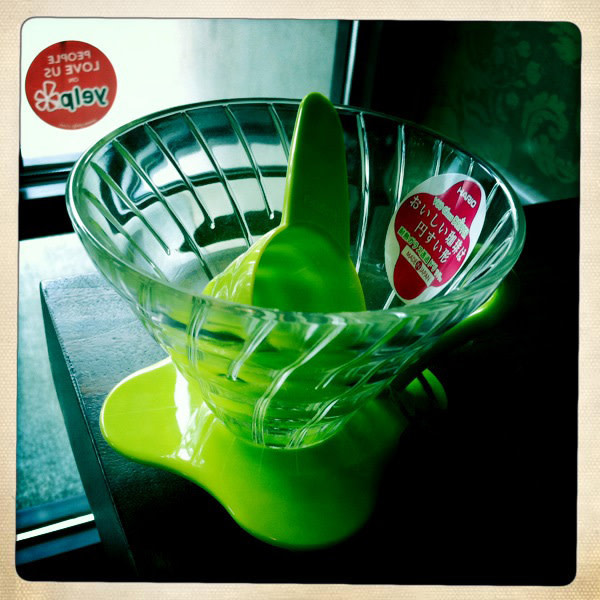 There have always been trends in coffee, whether it's Folger's Crystals, or Mr. Coffee, or espresso-mania and Starbucks-on-every-corner. Recently there has been the trend towards sustainably-grown and single-origin coffee. You might know more about your coffee's pedigree than you do about your own.
And how does one properly serve those carefully grown, roasted and ground beans? Why, with a pour-over, of course. And while pouring-over is a new trend, like many other fashions we hail as new, it's also a return to an old style.
Essentially the pour-over is a single cup drip-brewing method bringing together ground roasted coffee beans and hot water. No stovetop is necessary, except to boil the water. Nor is there a need for a fancy machine, be it a sleek-lined espresso machine like you'd see in a glamorous Italian café, or the $11,000 Clover machines made famous by Stumptown a few years ago (and then dropped when Starbucks bought the Clover company!).
Pour-over just requires boiling water and a bit of equipment and attention. It's not about flash but about care, quality and precision. It's the slow pour of the just-boiling water over the ground-just-right-only-seconds-ago freshly roasted beans… the gentle stir of the "slurry" of coffee grounds once they are fully submerged in the water… and the timing of letting the mix sit a couple minutes. (At cafes, the coffee scientists use timers.)
The drip-brew pour-over method has been around at least throughout the 20th century. A German woman, Melitta Benz (I almost wrote "Mercedes") invented the paper filter bearing her name in 1908. Another German, Peter Schlumbohm, made good use of his Ph.D. in Chemistry by inventing the Chemex pour-over coffee maker in 1941.
These pour-over tools have never really gone out of style, but now the technique is being renewed and improved by our Portland compatriots at Coava. Their reusable, American-made Kone negates the need for the paper filter. The Kone's stainless steel, pointy shape looks like Madonna could've incorporated a couple of them as part of her late '80s wardrobe. That said, the company is working on version two of the Kone, which will not necessarily be less pointy, but will be more specifically made for the home-coffee-brewer.
Among the many other pour-over places in Portland, Barista (at 1725 NE Alberta) is a fine spot because they also carry a line of the Japanese Hario V60 pour-over cones, in both ceramic ($21) and plastic ($8).
Here's a how to article about the proper pour-over method (i.e. how to avoid making coffee that is weak and sour).
Pour-over has arrived to this fine and funky little coffee shop on Tin Pan Alley in downtown Bend, Lone Pine Coffee.
Fine coffee purveyors Intelligentsia in Chicago offer Hario and other hand-pour brew makers on their comprehensive website.
Coava
1300 SE Grand Ave.
Portland, Oregon 97214
503.894.8134
Weekdays 7am – 6pm.
Weekends 8am – 6pm
Coffee, Pastry and Wi-Fi
Barista
1725 NE Alberta Street
Portland, Oregon 97211
Weekdays from 6am to 6pm
Saturday & Sunday from 7am to 6pm