Rainmaker
Burgerville's Chief
Meet the boss of the fast-food chain even Portland can love.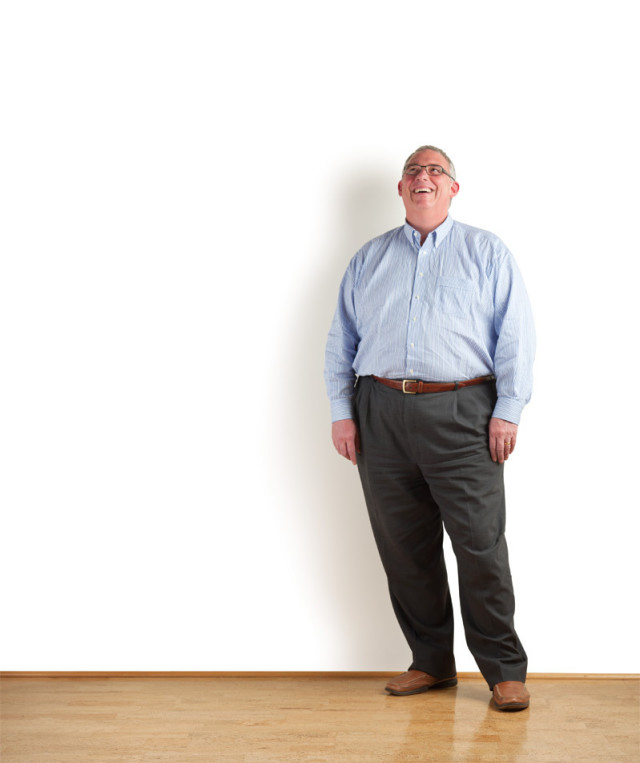 THIS SUMMER, McDonalds' famous Happy Meal came with plastic Smurf toys. Arches-rival Burger King passed out "Paper Jamz Bangin' Drums" with its BK Kids Meals.
Meanwhile, in the parallel universe of Portland, a fast-food chain posted an announcement on its website. "Did you plant our cherry tomatoes, summer squash, snap peas and green beans seeds? It's getting close to harvest time!" Burgerville—a 50-year-old mini-chain based in Vancouver, Washington, and anchored in Oregon (home to two-thirds of its 39 locations)—distributed gardening seed packets with its kids' meals, alongside hamburgers made from beef supplied by Oregon's Country Natural ranch cooperative.
"We're not a Happy Meal company," says Burgerville CEO Jeff Harvey.
Burgerville traces its roots to a 1920s Vancouver dairy, and has used local products throughout its five decades as a fast-food company. In recent years, however, the company has put sustainability at the heart of its brand identity. That strategy lends the company—still privately held by the successors to the original dairy and said to gross over $60 million a year—the righteous glow usually enjoyed by indie restaurants with rooftop beanstalks. In the Northwest, that may just be a wise move.
"We did not set out to be a sustainable company," Harvey says. "The decisions we've made have been in service of the market, which has started to be called sustainable."
Harvey, a 55-year-old former PGE and ChevronTexaco engineer, joined Burgerville in 2004 and took over as CEO in 2008. Outgoing CEO Tom Mears—the founder's son-in-law, who managed the chain's first Portland location in the '60s—recruited hard. "Tom said, 'You've made career choices based on a commitment to community,'" Harvey says now. "'That's the core of Burgerville's beliefs.'"
Harvey (who, interestingly, says he's a pescetarian) has presided over eye-catching green initiatives. In 2005, when PGE offered to replace 30 percent of Burgerville's energy use with investment in windpower, Harvey decided to make Burgerville the first company with a 100 percent match. The company recycles grease into biofuels and uses recyclable or compostable packaging. In April, Burgerville won top honors for big business in the Oregon Sustainability Awards—fitting recognition for a company whose local food purchases pump more than $13 million a year into the region's ag economy.
Fast food's usual yardsticks—locations and billions served—seem less important to Harvey than long-term health. "Nothing stopped us from franchising all over the place," he says. "It's just not interesting to us. Other structures for growth at some point challenge your ability to ensure your values."