FOOD NEWS
Bunk Sandwiches Opens Downtown
A new spin-off of the iconic sandwich shop locks down Portland's newest lunch destination: the Portland Transit Mall.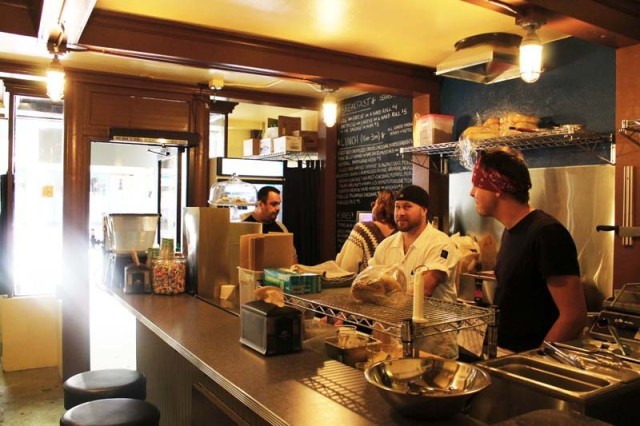 Around midmorning on Friday, the new Bunk Sandwiches (211 SW Sixth Ave) opened its floodgates to hordes of curious downtown business folk clambering for Bunk's famously gutsy—and gut-busting—combos. The blackboard menu will look familiar to Bunk regulars: a collection of house hits, nearly a dozen in all, including the famed pork belly cubano, the roast beef nestled with horseradish and caramelized onions, the irresistible Oregon tuna melt, and the homemade sausage-powered breakfast egg sandwich—all for $8–9. Some Bunk-a-holics never get beyond the grilled cheese with the $5 extra "flavor trifecta" of applewood-smoked bacon, oil-cured anchovies, and some wicked hot-and-tart Mama Lil's peppers from Seattle.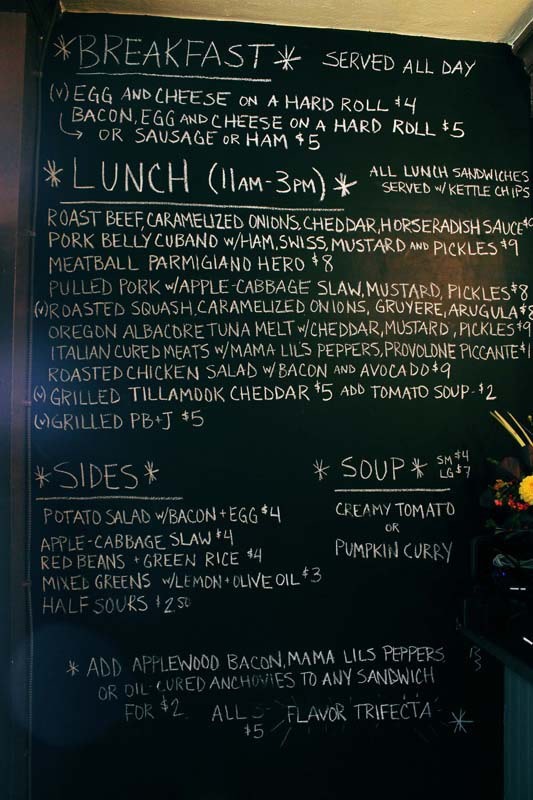 Daily soup, sides, and slider pies round out the selection. Specials rotate on occasion, and are always worth considering.
This is the second expansion for Bunk's growing empire, led by the mother ship storefront (621 SE Morrison St) and the after-hours Bunk Bar (1028 SE Water Ave), where live indie music and straight-up drinking join the mix. Meanwhile, discussions for an LA franchise are floating.
The new downtown outpost comes with counter stools, a sandwich bar and barely room for much more. It's squeezed between French hotspot Little Bird and newly landed pie pundits Lauretta Jean's + Café Vélo. Suddenly, downtown Portland's bus mall is a formidable lunchtime power strip.
Bunk Sandwiches
211 SW 6th Ave
8 am–3 pm daily