Pour
Kosher Cocktail
Bartender David Welch sees the bright side of Manischewitz.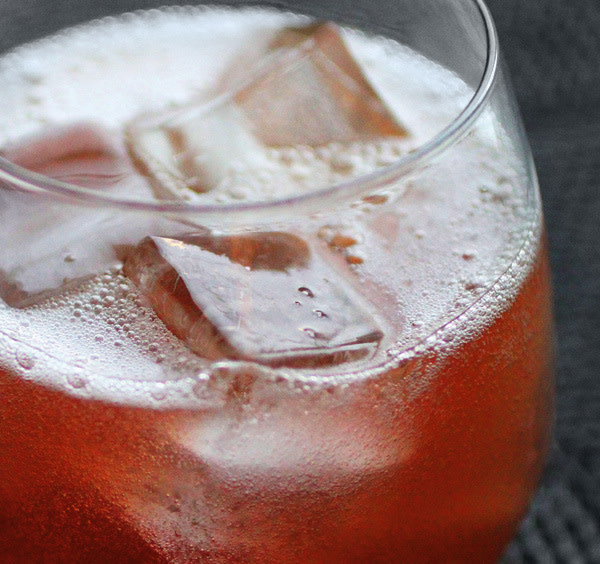 MANISCHEWITZ GETS A PRETTY BAD RAP, and deservedly so. It's ridiculously sweet, almost fortified in its thick, unbalanced plonk. But for many, with the one-two punch of Purim in March and Passover in April, the kosher wine is—like it or not—a hallmark of spring. And for a bartender like David Welch (Lincoln Restaurant and Sunshine Tavern), it's just another challenge waiting to be tackled.
Like many young American Jews, Welch got his first buzz off of Manischewitz. And he, for one, doesn't think it's really as bad as its reputation suggests. It's just … strong. "It's such a dominating flavor, so you really have to find cocktails that lend themselves to being dominated," he jokes. "You can use a little float of it in a collins, and it works well with citrus." (He does admit, however, that it works best when used sparingly.)
For this Purim cocktail, Welch riffs on the classic El Diablo. He sticks to the standard formula of tequila, lime, and ginger, but swaps in Manischewitz for crème de cassis—"they're both sort of syrupy sweet, and they both have that viscosity and sugary profile." It's a spring face-lift for the much-maligned wine, balancing its sweetness with a bite of lime and ginger while the tequila finishes with a smooth, agave-tinged kick.
The Drunken Grogger
1 ½ oz Sauza Tequila Gold
½ oz Manischewitz
½ oz fresh lime juice
Ginger beer
(1) COMBINE tequila, Manischewitz, and lime juice in a mixing glass. (2) FILL with ice and shake.
(3) STRAIN into a collins glass filled with ice. (4) TOP with ginger beer.